Boba Fett. You either love him, don't understand why everybody loves him, or haven't seen Star Wars and somehow wandered in here looking for Pokemon or something. It's alright…happens to the best of us! Any-who, Boba Fett occupies a rather interesting part of Star Wars lore. The Fett-Man was originally introduced in the Star Wars Christmas Special but George Lucas has done everything in his power to bury that one deep. That being said, Boba Fett made his first 'live-action movie appearance' in Empire Strikes Back where he is one of the most fearsome bounty hunters in the galaxy. Would be fitting to use that as inspiration to create a Boba Fett table.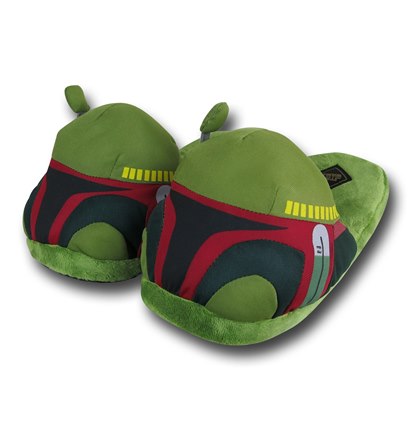 Boba Fett was warned against disintegration and was integral in delivering the freshly frozen Han Solo to Jabba the Hutt. Jabba wanted something to really bring the room together and Han Solo encased in carbonite is a rare find indeed. Try finding one of those at an Ikea or something like that, you know? I guess it is Karma that Boba Fett then ended up as a Boba Fett table. Funny how that works, eh? The below pictures are a fantastic creation by Tom Spina Designs. Custom created, the Boba Fett table has the enigmatic Mandalorian trying desperately to escape the Sarlacc Pit. Nobody wants to be slowly digested over 1000 years, especially if you are familiar with Sarlacc Pits and how they keep their victims alive to not only gain nutrients but to feed off the emotional energy of their despair. Good times!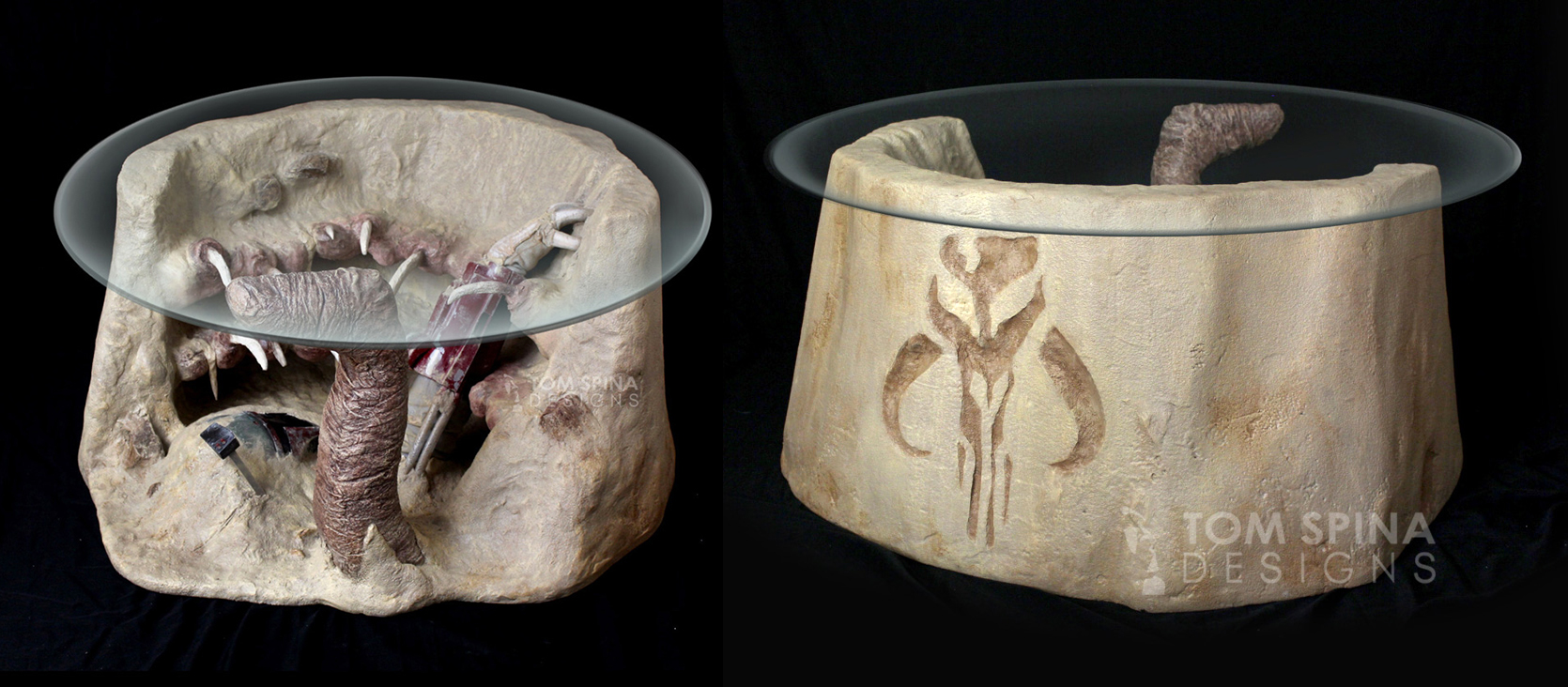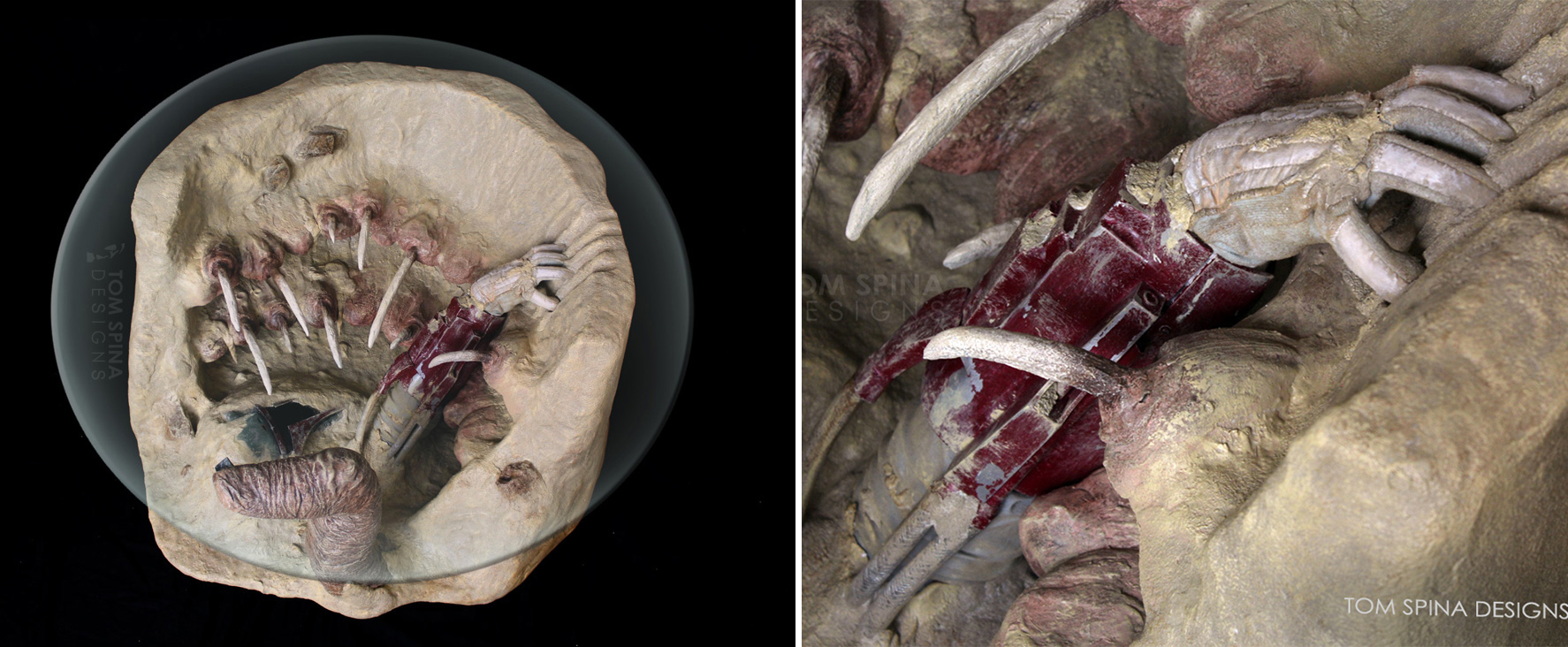 Pretty neat, eh? You really have to admire the detail of the Boba Fett table! Makes you kinda wish you had extra money floating around for a fancy custom made table. Of course Tom Spina Designs has previously created other scenes from Star Wars for homes so it will be interesting to see where he goes next. I'm hoping the Emperor's Throne Room from Return of the Jedi!