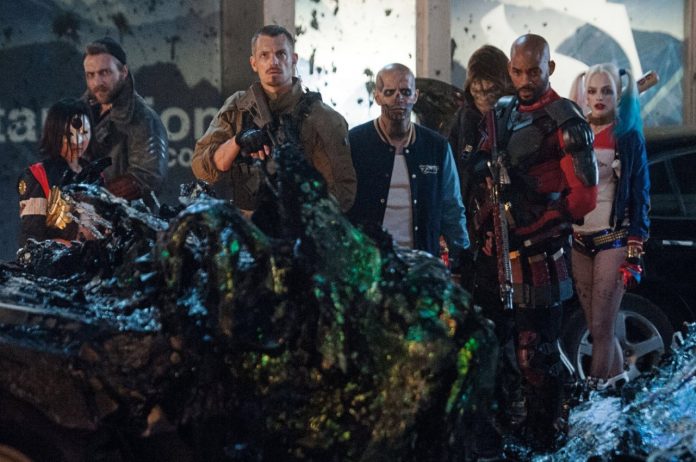 Our good friends at IMDB just dropped this new Suicide Squad clip focusing on Amanda Waller and her stone-cold strategizing. She wants to "build a team of some bad people who can so some good," and she'll use them to the point of their expected, or planned, expiration.
OBSERVE!
Meet The Squad's puppet master. Here's an #exclusive clip from #SuicideSquad.https://t.co/XlvnqifZoL

— IMDb (@IMDb) July 18, 2016
"Everyone has a weakness, and a weakness can be leveraged."
Yep, Amanda Waller, the head of Task force X, is a stone cold b****, but she kind of has to be. When working in black-ops, and applying distressed super-persons in clandestine, military waterworks where casualties are nearly guaranteed, one has to be….stern.
So, we have brand new scenes from the forthcoming film accented by the musical punches of Queen's "Bohemian Rhapsody" (sans vocals). We've got freshly incarcerated, heavily anesthetized squad members, and a Rick Flag who isn't happy utilizing unstable "scumbags" in the field. Well, that's just too bad, Flag; she has her agenda, regardless of the countless infractions of morality.
Flag- "They warned me about you. I didn't believe the stories."
Waller- "Nobody does."
Suicide Squad kicks you in the poop-pocket on August 5th, 2016 and stars Will Smith, Jared Leto, Margot Robbie, Joel Kinnaman, Viola Davis, Jai Courtney, Jay Hernandez, Adewale Akinnuoye-Agbaje, Ike Barinholtz, and Scott Eastwood.