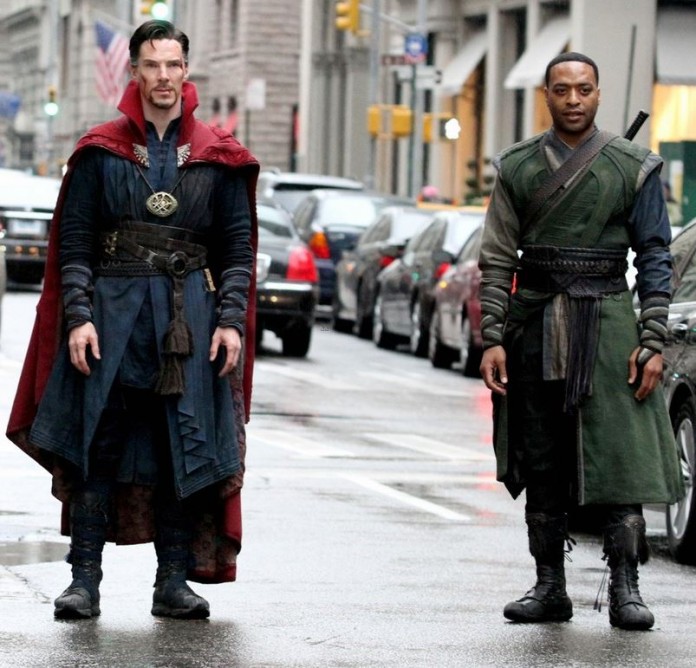 Check out these new amazing images of Benedict Cumberbatch in his full Doctor Strange costume! Our friends at Just Jared were on the scene and captured some great shots of Doctor Strange (Benedict Cumberbatch) and Baron Mordo (Chiwetel Ejiofor) in magic-dispensing action (sans effects) during filming for…that's right, you guessed it…Doctor Strange! OBSERVE!
What foes (or foe) are Doctor Strange and Baron Mordo combating? Could it be a disheartened Ancient One? Perhaps the mystery villain portrayed by actor Madds Mikkelson? And will there be special effects, or will we be relying on Benedict's superlative miming abilities to "express" the use of magic in Doctor Strange? HAH!
Directed by Scott Derrickson with a screenplay by C. Robert Cargill, Thomas Dean Donnelly, Joshua Oppenheimer and Jon Spaihts, Doctor Strange debuts November 4th, 2016 and stars Benedict Cumberbatch, Chiwetel Ejiofor, Rachel McAdams, Tilda Swinton, Mads Mikkelsen and Scott Adkins.