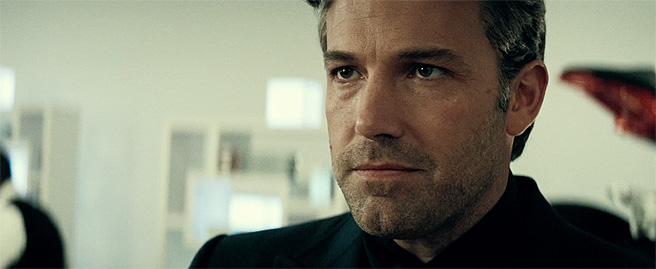 Good Morning America (GMA) recently sat with actor Henry Cavill (Superman) who brought along with him some additional Batman V Superman footage. What footage did the illustrious Cavill bring with him? Well, this new Batman V Superman clip extends the Bruce & Clark meeting, an elaboration on the scene where Clark Kent and Bruce Wayne meet each other for (what seems to be) the very first time. OBSERVE!
Courtesy of the great @ChrisRa7en, new #BatmanvSuperman party dialogue! #BenAffleck being the perfect #BruceWayne! pic.twitter.com/aSyICMcvF0

— DCEU Facts (@dceufacts) March 14, 2016
Yes, it looks like Bruce and Clark are meeting each other for the very first time…unless they met previously, adorned in more ostentatious garb.
My favorite line here is Bruce Wayne (Ben Affleck) feigning complete disinterest in the pestering reporter (Clark Kent) and the paper he represents.
"Daily Planet. Wait…do I own this one or is that the other guy?"
Of course, it's very possible he's not feigning it. In fact, I would bet he's genuinely disinterested and always dependably abrasive.
Debuting March 25, 2016, Batman v Superman: Dawn of Justice stars Henry Cavill, Ben Affleck, Gal Gadot, Jesse Eisenberg, Amy Adams and Laurence Fishburne. Oh, and probably a lot of unhappy citizens caught in the crossfire when Superman and Batman indulge in a pee-pee contest.