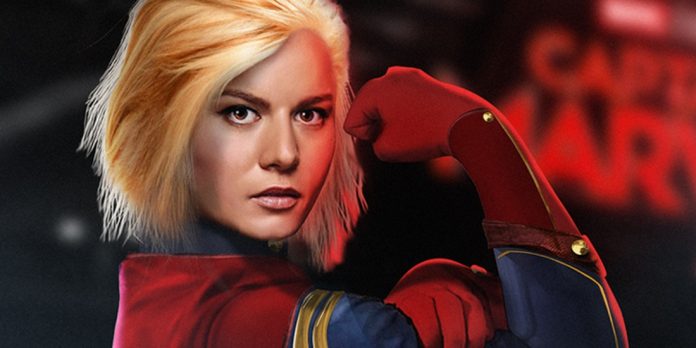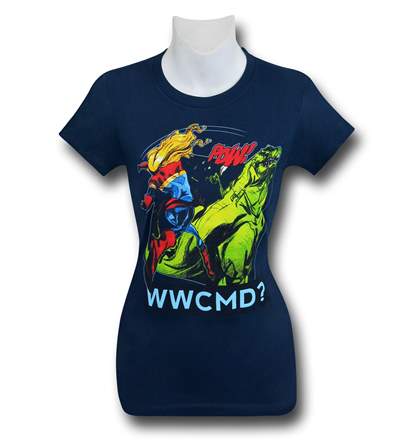 NOTE: The above image is an artist's representation of Brie Larson in Captain Marvel gear. Yes, you're probably aware of that, but I felt I should clarify. Anyway….Brie Larson. She's going to be Carol Danvers, aka Captain Marvel; her casting was a stroke of brilliance considering she's positively aglow with boundless charisma, and a recent Oscar winner for her award-winning performance in 2015's Room. So, now we know why she was chosen for the role of Marvel's premier super-heroine, but what was it that attracted the young actress to the role of Captain Marvel?
Talking to a variety of news outlets at the Toronto International Film Festival this past weekend (via YahooMovies and ComicBookMovie), Brie explained why she accepted the role of Captain Marvel, and is very aware of the potential importance of such a character.
"I have very specific reasons for doing film, and they don't have to do with me or getting my face plastered on more objects. It's about the material. And movies live on and can be places I can't, and I want to be conscious about what it is that I'm presenting to the world, and what those representations of life are, and how they're being shared. And obviously Marvel is such an incredible platform to be able to share in storytelling… I think what 'Captain Marvel' represents, and what this film is shaping up to be, has a message that's undeniably important to the world right now."
She also explained why the role is important to her, personally, because Captain Marvel has the potential to be a role model for a brand new audience of fans, specifically, young girls seeking a role model.
"The thing that's been the most exciting now is on social media I get sent a lot of pictures of young girls in the Captain Marvel costume and I'm excited to see more of that. She's such a great symbol for young girls, and realizing what a deficit we have, that we don't have more of those. I think it's really cool to see a girl in a Batman costume or a Spider-Man costume, but I'm really excited that there's a symbol of women. I think that's really important."
So, excited to see Captain Marvel on the big screen? Yep, me too.