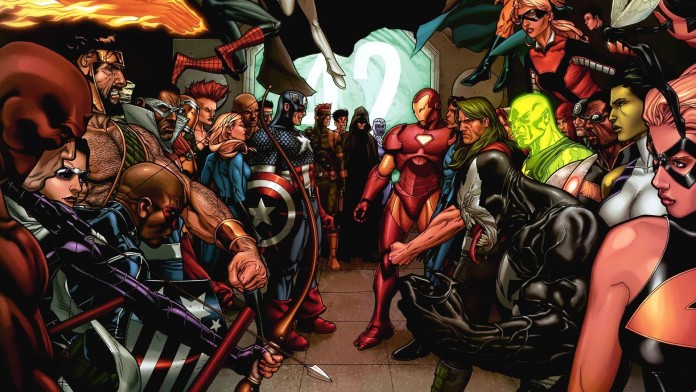 In a recent interview with our friends at ComicBook.com, the blood-related directors of Captain America: Civil War, the Russo brothers, answered some questions regarding where the titular character finds himself in the beginning of the forthcoming film, and how much time has passed since the events of Avengers: Age of Ultron. Take it away, Joe and Anthony Russo!
"We like to say that the amount of time that has passed in between films is the amount of time that has passed in the movies," answered Joe Russo. "So, it's about that amount time. We find Cap leading the Avengers. He's tutoring or mentoring Scarlet Witch in the beginning of the movie and bringing her into the fold. We find them on a mission at the start of the film. The effect that Ultron has had on everyone certainly is central to the storytelling of the movie. It's very strong. We're dealing with issues of collateral damage, imperialism, what rights do super heroes have to pursue villains across borders. It's very politically minded. Cap's dealing with all of that at the beginning."
So, it seems Cap is leading the Avengers, mentoring Scarlet Witch, dealing with the fallout of Age of Ultron, and then pursuing super-villains over international borders without a modicum of governmental authority. Hmm. This is definitely a recipe for international upheaval.
Captain America: Civil War debuts May 6, 2016, starring Chris Evans, Robert Downey Jr., Scarlett Johansson, Sebastian Stan, Anthony Mackie, Paul Bettany, Jeremy Renner, Don Cheadle, Elizabeth Olsen, Paul Rudd, Chadwick Boseman, Emily VanCamp, Daniel Brühl, Frank Grillo, William Hurt, and Martin Freeman.