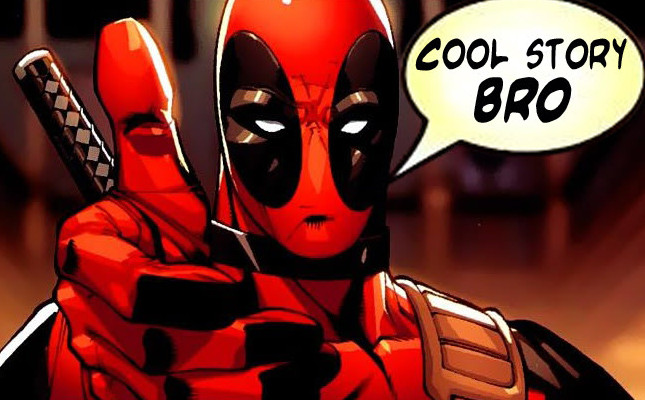 Wow, Deadpool is running wild! People thought that Marvel's Merc with a Mouth would do good…but not that good! Suppose that makes perfect sense why they've already greenlit a sequel, no? The official numbers sound off like this; Deadpool was originally tracking less than 100 million but it looks like it took in an estimated 150 million domestic. Factor in the additional 150 million from overseas and the movie has already made 300 million bucks! That totally crushes the previous Valentine's Day Record held by Fifty Shades of Grey who had earned 93 million. Deadpool also set a record for biggest opening release of an R-rated film which was held by Matrix Reloaded at 91 million. Pretty impressive numbers, no? Deadpool sets weekend records…I guess we aren't all that surprised by that, eh? The reviews have been glowing so far and here are a couple of Tweets from celebrities congratulating the rampant success of Deadpool! We wonder if Deadpool will be able to cross north of a billion dollars…maybe you can help out with something from here?
Nicholas Hoult
✔ @NicholasHoult
#Deadpool thank you for making my valentines truly special, and sorry for the lawn
Great work @edskrein @VancityReynolds @Kinberg
3:54 PM – 14 Feb 2016
Geoff Johns
✔ @geoffjohns
Really really enjoyed @deadpoolmovie Congrats @timblur @VancityReynolds @robertliefeld #Deadpool
1:42 AM – 13 Feb 2016
James Gunn
✔ @JamesGunn
#Deadpool was 100% perfect besides that I now have to remove the Quill-Nebula-Sinead-O'Connor joke from the #GotGVol2 script.
7:27 PM – 14 Feb 2016
Mark Millar @mrmarkmillar
You hear that noise? That's the sound of the Nemesis movie's R-rating being confirmed 🙂
2:39 AM – 13 Feb 2016
Josh Gad
✔ @joshgad
Congrats to @VancityReynolds @nottjmiller @Kinberg and #TimMiller on dropping the mic on superhero movies. #Deadpool is amazeballs
1:30 PM – 14 Feb 2016