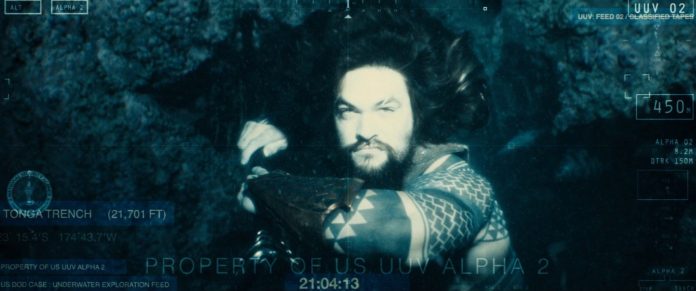 We know Aquaman and, by extension, Atlantis will feature somewhat prominently in Zack Snyder's DC Superhero opus, Justice League. We also know Director James Wan will be continuing the adventures of Aquaman and presenting his new cinematic history in the forthcoming Aquaman film riding the king tide into theaters on July 27th, 2018. According to Wan, Justice League's introduction of Aquaman, Amber Heard's Mera, and the overall presence of Atlantis will give fans a mere snippet of what to expect in Aquaman's first, feature-length film.
"I think Amber and Jason Momoa, in their moments in Justice League, [are] going to give the rest of the world a flavor of what their own standalone movie could be," said Wan. "And that is just scratching the surface of what I plan to do."
Asked about the film's tone, Wan compared it to classic, high-adventure swashbuckling films.
"I kind of don't want to give too much away but know this: the spirit that I'm going for is like a classic sort of swashbuckling action adventure, sort of high seas adventure story," revealed Wan. "It's ultimately a quest story in the spirit of Raiders of the Lost Ark meets Romancing the Stone."
Directed by Zack Snyder, Justice League debuts November 17th, 2017, starring Henry Cavill as Clark Kent/Superman, Ben Affleck as Bruce Wayne/Batman, Gal Gadot as Diana Prince/Wonder Woman, Ezra Miller as Barry Allen/The Flash, Jason Momoa as Arthur Curry/Aquaman, Ray Fisher as Victor Stone/Cyborg, Amy Adams as Lois Lane,
Jesse Eisenberg as Lex Luthor, Jeremy Irons as Alfred Pennyworth, J.K. Simmons as Commissioner James Gordon, Amber Heard as Mera, and Willem Dafoe as Vulko.
Aquaman debuts July 27th, 2018, starring Jason Momoa as Aquaman, Amber Heard as Mera, Willem Dafoe as Vulko, and the ocean as him (or her)self.