Firstly, Marvel's Doctor Strange is coming to theaters November 4th and there's no amount of Black Magic you can hurl at the pending release date in order to dissuade its theatrical debut. However, it seems certain international markets are wielding surprisingly potent magicks, luring the film to screens sooner than the US premiere; Doctor Strange graces screens in the United Kingdom on October 25th, and Russia debuts the Sorcerer's celluloid-captured exploits on October 28th. To celebrate their supernatural ability to summon forth Doctor Strange a full week before its US debut, Marvel's Russian Twitter Page revealed a new image of Doctor Strange standing in front of the Window of Worlds. OBSERVE!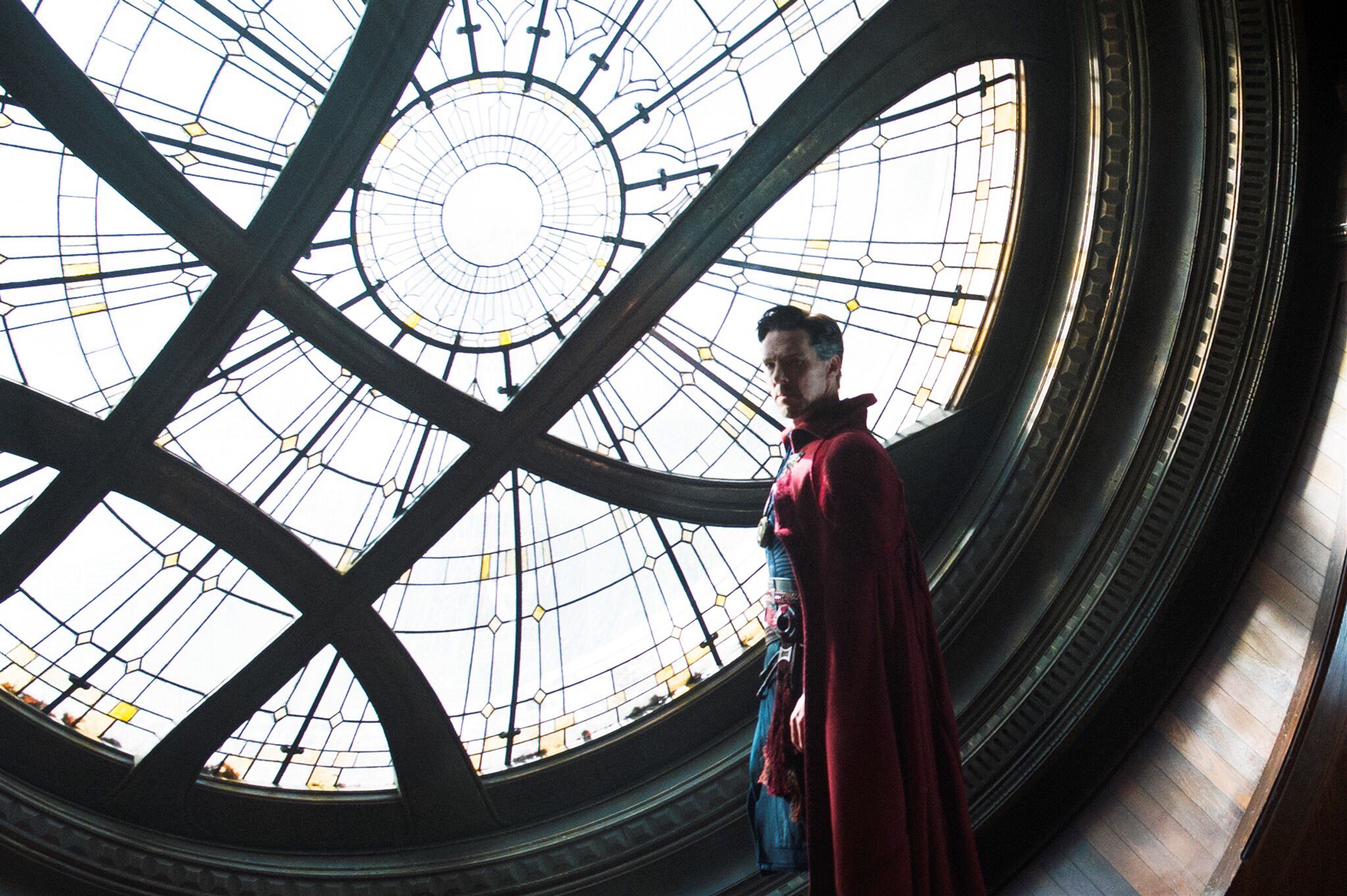 And yes, the Window of Worlds also sports the Seal of Vishanti, which wards off supernatural, magic-based invaders like…uh….demons, hungry demons, homesick demons, angry demons, drunk demons, demons who drive tractor trailers, demons with a cleft lip and your mother and law.
Directed by Scott Derrickson with a screenplay by C. Robert Cargill, Thomas Dean Donnelly, Joshua Oppenheimer and Jon Spaihts, Doctor Strange debuts November 4th, 2016 and stars Benedict Cumberbatch, Chiwetel Ejiofor, Rachel McAdams, Tilda Swinton, Mads Mikkelsen and Scott Adkins.