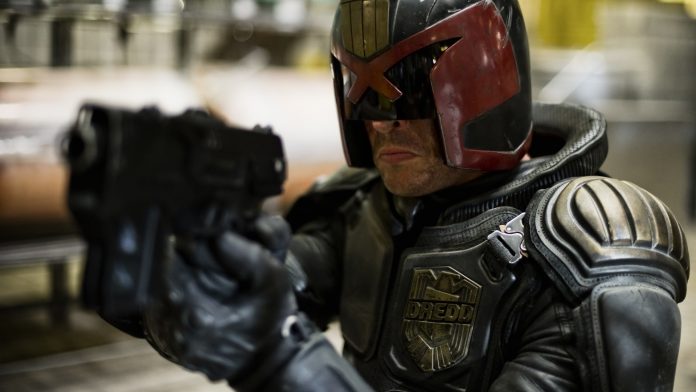 If you were smart like me, you made it a point to watch 2012's Dredd film starring Karl Urban as the titular, stoic, intensely determined Judge Dredd keeping the streets of Mega-City One relatively safe in a painfully dystopian future. Yes, Judge Dredd, a stalwart of British sci-fi magazine 2000 AD, is tasked with mitigating the overwhelming criminal element by any means possible; he's effectively judge, jury and executioner, which assists in stifling said overbearing criminality. Yes, this particular iteration of "Big Screen" Dredd (not to be confused with the lackluster, Sly Stallone-starring version) was true to the character, to the comics, and embraced by fans. Unfortunately, the Box Office told another story as the movie struggled to find its audience. Afterwards, rumors suggested that Dredd might make the jump to Netflix in order to continue Karl Urban's portrayal of the character. Well, it seems the rumors of a Dredd Netflix series are still afloat thanks to a few words uttered by Urban at a recent interview.
At the Calgary Comic & Entertainment Expo this past Saturday, Urban revealed that "conversations are happening" regarding a potential Dredd series. Where might it end up? According to Urban, it might land on either Netflix or Amazon.
Now, we realize that a "conversation" could amount to absolutely nothing, but wouldn't it be great to see Urban don the super-future Dredd helmet and beat the living sh*t out of brain-dead ne'er-do-wells on the rooftops of Mega-City One??  I'm going to say yes to this.