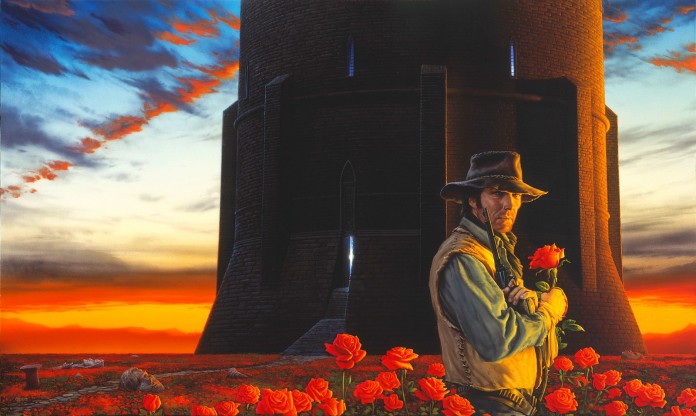 This has certainly been a long time coming! For years, studios have tried to adapt Stephen King's magnum opus, The Dark Tower. However, it seems as if we will actually be seeing the Gunslinger on the Silver Screen! So this will be like what, 12 movies? Joking aside, both Idris Elba and Matthew McConaughey have been confirmed for major roles in the movie. Elba will be playing the central protagonist of the Gunslinger while McConaughey will be the central antagonist, The Man in Black.
"The thing is, it's been a looong trip from the books to the film. When you think about it, I started these stories as a senior in college, sitting in a little sh-tty cabin beside the river in Maine, and finally this thing is actually in pre-production now. I'm delighted, and I'm a little bit surprised," said Stephen King who authored The Dark Tower. As stated previously, this movie has been in limbo for quite some time so I think even Mr. King would be shocked for actual casting news.
"What Stephen King does best is mixing the everyday, or what you might call the mundane, with the fantastical," says Nikolaj Arcel, who will direct The Dark Tower and share writing credits with King. "In my view, [The Dark Tower] novels are a mix between sci-fi and fantasy and modern times. That exact mix is so Stephen King." Sounds like both the director and Stephen King are totally excited to be working on The Dark Tower!