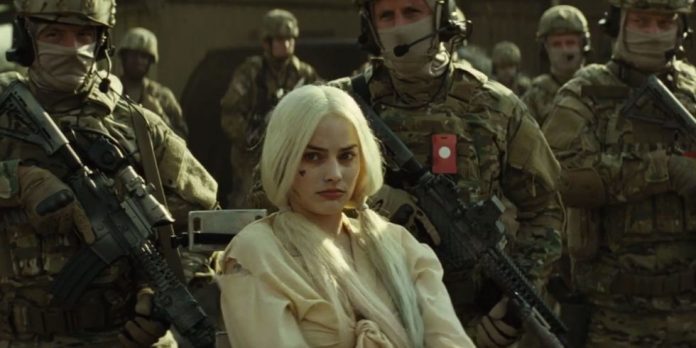 Suicide Squad is coming. It's coming in hard, and it's coming in fast, and there's nothing we can do to avoid the steaming, tumbling train carrying extremely psychotic, extraordinarily powered operatives assigned to Task Force X. Nope, not a thing. All we can really do is hold out our hard earned money-bits, brace ourselves for the sound, fury and impact, and do our very best to survive the ride. Yep, Suicide Squad is slamming the unbelievable sh*t out of theaters on August 5th, and we here at The Source can't wait to see the seedy collective of DC villains behave somewhat constructively at the behest of the US government! To assuage our neediness, an extended Suicide Squad trailer was released last night during the The ESPYS, and our good friends at THR shared it online. OBSERVE!
Extended #SuicidSquad Trailer: https://t.co/VaiPT3Iwtf

— The Phoenix Saga (@Da_Nerdette) July 14, 2016
There are a few new bits here. We see some additional moments of the gang being "escorted" to prison, previously unseen quipping and a few more snippets of visceral carnage. YES!
Suicide Squad kicks you in the poop-pocket on August 5th, 2016 and stars Will Smith, Jared Leto, Margot Robbie, Joel Kinnaman, Viola Davis, Jai Courtney, Jay Hernandez, Adewale Akinnuoye-Agbaje, Ike Barinholtz, and Scott Eastwood.