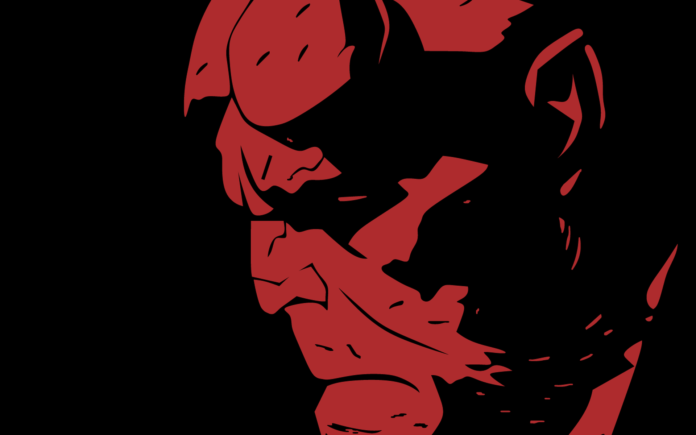 DAMN IT! No Ron Perlman? DAMN IT! Well, I suppose it makes sense, considering the actor's age and inability to regrow horns naturally. However, let's focus on the strobing, blazing, adequate silver lining here: there's a new Hellboy movie in the works, and it's rated-R, which is befitting of the Lovecraftian world our hero begrudgingly inhabits. How did we come across such enlightening info? That would be thanks to Hellboy creator Mike Mignola, who posted the Hellboy-centric revelation on 'The Book of Face':
Now, we were all VERY disappointed when Director Guillermo del Toro decided against pursuing Hellboy III, but Neil Marshall is a suitable replacement. His directing credits include a few episodes of Game of Thrones, Constantine, and Black Sails, with movie credits including The Descent and Dog Soldiers.
And as for the individual signing on to willfully subject himself to 16-plus hours in the make-up chair, that prestigious position goes to actor David Harbour. You know, the Sheriff from Stranger Things. Right, that guy.
Details are currently scant, at least until MM posts some more Hellboy tidbits to Facebook. Believe me, when those tidbits become available, we'll update the hell out of you.