SNIKT! Legendary song-and-dance-man-turned-mutant-badger Hugh Jackman spoke with Collider on the general state of the last Wolverine movie(tentatively referred to as 'Wolverine 3' though that sort of acknowledges Origins doesn't it?). When we last left Wolverine, he had just finished surviving a healing factor-stealing trip to Japan…or was it that time when he went back in time and essentially unmade the first 3 X-Men films…and Wolverine: Origins. So exactly how does that work out? Guess we will have to find out! Judging by the responses, it may be a little bit of time before we see the movie but at least we will start hearing details.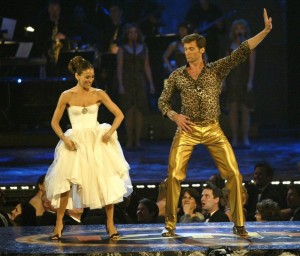 "We have a script. A full script. To tell you, two days ago I got that the full finished—well, it's not finished, but we're getting super close—as you can see by the rate of my facial hair," said Hugh Jackman. "That might give you a good clue that perhaps…yeah, it's sooner rather than later." Wait, so does facial hair on Jackman act like that groundhog in Pennsylvania that sees his shadow and determines on whether or not Spring will come early? 'Ah, look at those mutton chops…there must be a Wolverine movie on the horizon!'
As to an actual release date of the aforementioned Wolverine 3, Jackman said, "I don't have a firm date yet. My thing and I've told you and I've told everyone, it's my last one, for me I want it to be perfect, so the moment I know it's perfect, bang, we'll go." It currently stands for a March 3rd, 2017 release but I guess we will have to see!