James Gunn is a true fan. Known for Guardians of the Galaxy and Slither, the director brings an interesting touch to his films. Oh, and apparently Michael Rooker too. Guess he's part of a package when it comes to James Gunn! While out promoting his latest project, The Belko Experiment, Gunn weighed in on the supposed feud betwixt Marvel and DC Comics. If you read the comment section of forums regarding the subject you might believe the two comic book titans are locked in a struggle of life and death.
"I just don't find any room in my headspace for thinking my movies are superior or inferior to someone else's," James Gunn stated. "I really just think about how can I make, for instance right now, how can I make Guardians Vol. 2 the greatest spectacle film of all time? That's all I care about so that's what I concentrate on. I don't really think about Marvel versus DC. And also any time a Marvel movie comes out that isn't as good as I wished it was or anytime a DC movie comes out that isn't as I wished it was, I'm disappointed because I love these characters. I grew up reading Marvel and DC comics. I want them all to be good."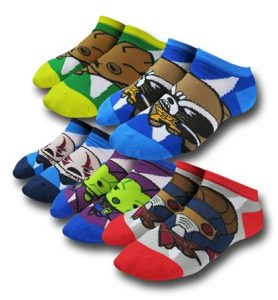 It's nice to see that James Gunn wants to see both companies continue to succeed. I guess he doesn't believe that the cinematic world is a zero-sum game. If anything, the two companies probably appreciate their mutual competition which should drive creativity. I wonder how long it will be before we see a Justice League Versus Avengers movie? It's already happened in the comic book world so it is only a matter of time!
Guardians of the Galaxy Volume 2 comes out on May 5th, 2017 and stars Chris Pratt, Zoe Saldana, Dave Bautista, Vin Diesel, Bradley Cooper, Michael Rooker, Karen Gillan, Sean Gunn, Glenn Close, Pom Klementieff, Elizabeth Debicki, Chris Sullivan, and Kurt Russell.