Hot on the heels of yesterday's announcement regarding the confirmed ratings classification of a Guardians of the Galaxy Vol. 2 teaser trailer, GoG and GoGV2 director James Gunn just tweeted the very first teaser poster for Guardians of the Galaxy Vol. 2! And yes, this is a logical chain of events considering said teaser trailer has been properly classified and ready to be released into the churning wilds of any and all forms of media. When will the teaser hit? Well, we're not quite sure, but it could be any day, or just before the release of November's Doctor Strange! Anyway, enough about the trailer this poster is preceding; let's focus on the actual poster. OBSERVE!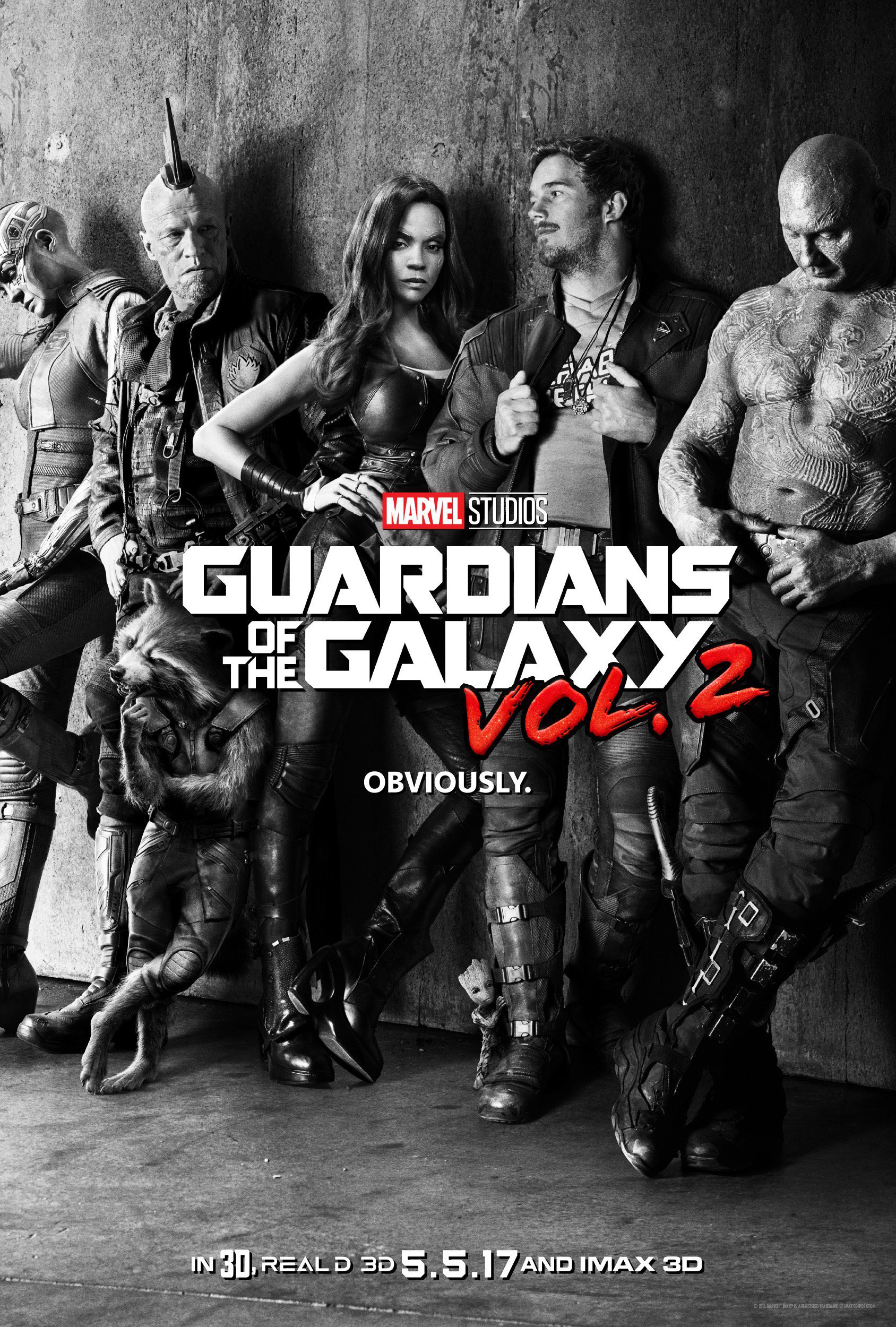 From left to right we have Karen Gillian (Nebula) on bass, Michael Rooker (Yondu) on drums/percussion/timpani/wind chimes and glockenspiel, Zoe Saldana (Gamora, daughter of Thanos) on keyboards, Chris Pratt (Peter Quill/Star-Lord) on lead vocals, Dave Bautista (Drax the Destroyer) on alto sax, and Rocket Raccoon on MIDI Guitar. Also featuring baby Groot on kazoo and various lightweight woodwinds.
And yes, this is very reminiscent of a 70s album cover. The bell-bottoms and velvet overcoats are in short supply, but the style and drug-induced panache is certainly there.
And just what the hell is up with Star-Lord's T-Shirt?? Is it the name of his favorite Space-band? A star system he visited in the past and enjoyed to such a degree he bought a bit of wearable memorabilia? Is it a brand-name space-soap? The slogan of a battered, intergalactic resistance movement? We could use a little help here.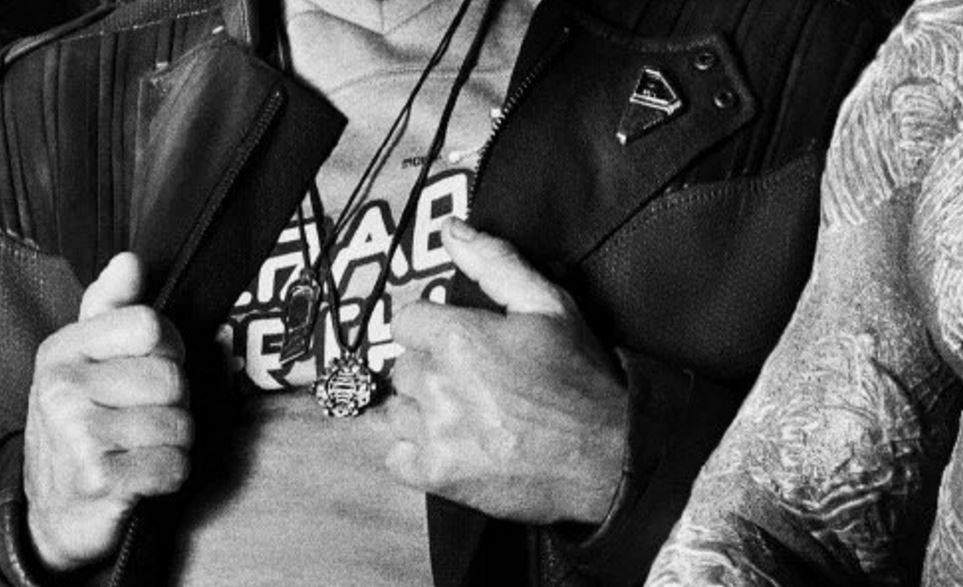 Guardians of the Galaxy Vol 2. effectively pisses off the Nova Corps on May 5th, 2017, starring Chris Pratt (Peter Quill/Star-Lord), Zoe Saldana (Gamora, daughter of Thanos), Dave Bautista (Drax the Destroyer), Bradley Cooper (Rocket Raccoon), Vin Diesel (Groot), Michael Rooker (Yondu) Karen Gillian (Nebula), Nathan Fillion (Simon Williams), Kurt Russel (Ego) and Sylvester Stallone as…uh…