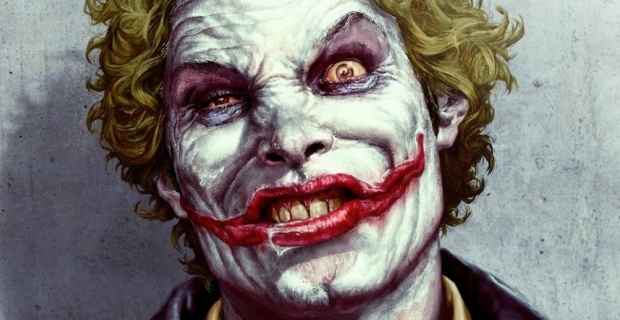 Our friends at Collider recently sat down with Zack Snyder at the press junket for Batman V Superman: Dawn of Justice and asked all sorts of interesting questions related to the forthcoming film. One such question touched on the fact that Joker and The Riddler were almost in Batman V Superman. Wait, what?? Yes, Joker and The Riddler almost showed up in the second film detailing the brand-spankin'-new DC Cinematic Universe. Testify, Zack!
"The Joker and The Riddler both came close to being in this movie. We talked about the possibility of putting them in. [Screenwriter] Chris Terrio and I talked about it a lot and felt that their mythological presence is felt in the movie and that's cool, but I didn't want to get my eye too far off the ball because I needed to spend the time, frankly, with Batman and Superman to understand the conflict."
I remember hearing rumors of a flashback occurring in Batman V Superman: Dawn of Justice strongly derived from The Killing Joke; a scene showing Barbara Gordon's shooting, kidnapping, and maybe a few moments of Joker torturing Jim Gordon. If Snyder's saying he passed on the opportunity to include the character, then I guess the nod to Alan Moore's seminal Batman story takes its place among the other potential plot-points filed under "R" for rumor. Ugh.
Now, The Riddler? I'm agreeing with Zack on this. I appreciate that the character exists in the DCEU, and I also appreciate giving a nod to said existence in Batman V Superman, BUT…this is a film about Batman V Superman and, to some degree, the introduction of the Justice League. Too many characters might dilute the impetus behind the entire film, and lead viewers away from the film's immediate mission: to detail the first meeting between Batman and Superman, and through them, investigate the larger DC Universe.
Debuting March 25, 2016, Batman v Superman: Dawn of Justice stars Henry Cavill, Ben Affleck, Gal Gadot, Jesse Eisenberg, Amy Adams and Laurence Fishburne. Oh, and probably a lot of unhappy citizens caught in the crossfire when Superman and Batman indulge in a pee-pee contest.