Remember the silence? When very little, if anything, was said, heard or shared regarding Hugh Jackman's final, filmic turn as Wolverine? Well, those dark days have indeed passed, considering we received a poster denoting the film's name (LOGAN), a steady stream of images detailing LOGAN'S world from the mysterious wponx Instragam account, the first mind-blowing teaser trailer (I'm slapping that at the bottom so you can take another look), and another selection of images sporadically shared by the film's director, James Mangold. The very last point is important, considering the LOGAN director just shared another image of an especially scarred Wolverine. OBSERVE!
Taken w/ Leica S 007 Vario Elmar 90mm, ISO 3200 1/25 ƒ11 — JM pic.twitter.com/oVBdzkrqeU

— Mangold (@mang0ld) October 26, 2016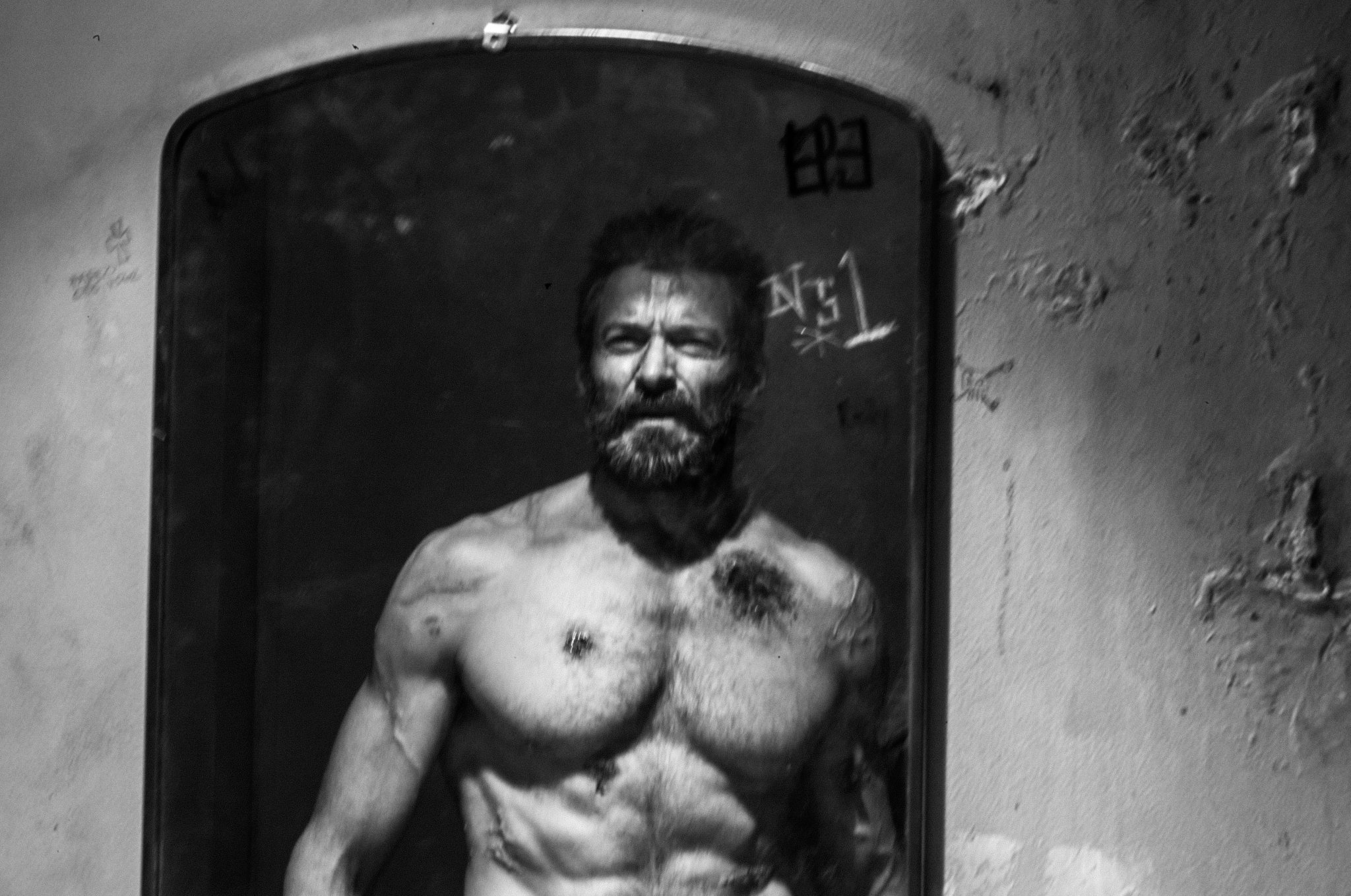 Looking at this particular image, one has to wonder about the effectiveness of his healing factor. Well, look; it still works, but it's not expressing its usual potency. Basically, it gets him about 75% of the way there, leading to, in his case, unnatural scarring.
Are you ready for Logan to maintain a drunken stupor while protecting X-23 from Donald Pierce, the Reavers, a shattered Earth and the complete and utter loss of cable television??
LOGAN currently has a release date of March 3rd, 2017 and stars Hugh Jackman, Patrick Stewart, Dafne Keen, Boyd Holbrook, Richard E. Grant, Stephen Merchant, Eriq La Salle and Elise Neal