Deadpool was an unmitigated success. Who would have thought a movie that starred Ryan Reynolds and stuck in almost perpetual pre-production would go on to be one of the biggest R-Rated movies of all time? Deadpool struck something special with fans; a comic book movie that stayed true to the spirit and essence of the comic book character. Foul-mouthed and nigh unstoppable, the famous Merc with a Mouth was almost guaranteed a sequel. We know that the future-sent Cable will be in the movie but rumors currently swirl regarding Domino. Current speculation? Mackenzie Davis of AMC's Halt and Catch Fire!
Mackenzie Davis addressed the rumors regarding her being courted to play the slightly reality-warping mutant. "No! [laughs] It's very interesting. People keep sending me printouts being like, 'This is so cool!' And I'm like, 'Right?' I also think it's cool! But it's not true!" She continued, "I mean. I'd love to keep the ruse going. It's sort of cool that people think I'm doing Deadpool. But no! I don't have any news to share. I wish I did!" Most unfortunate…though I think we all can agree that she would make a great Domino!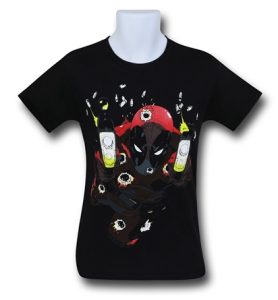 On another note, Mackenzie Davis is also a part of the new Blade Runner. Yes, you read that right…they are making another Blade Runner. Is that a good thing or a bad thing? I'm going to withhold an apprehensive judgement. However, when asked about the movie, Mackenzie Davis had to play it coy. "I… cannot do that! [laughs]. But it's a whole rarefied world of talented people that I am extremely geeked to be in the presence of," Davis stated. "I've only shot with Ryan [Gosling] and Ana de Armas, but Ana is lovely, Ryan is kind and cool, and Denis Villeneuve, the director, is truly a special human being."
Still, here's to hoping that Mackenzie Davis will end up playing Domino in the Deadpool movie! There's no established time table yet for the movie but it is in the works.