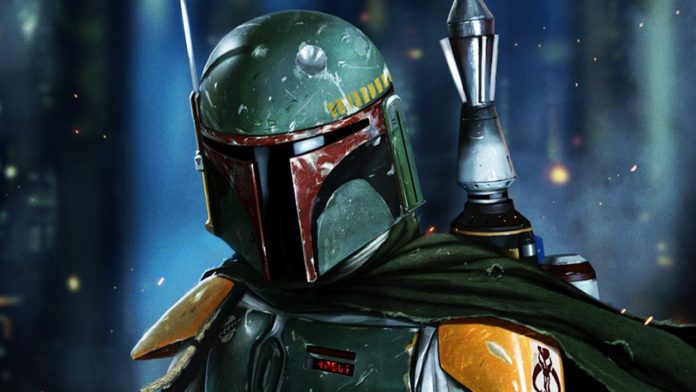 A long time ago…
…in a galaxy far, far away…
…well, actually, it was 1977 when A New Hope was released. As part of the 40th Anniversary of the original Star Wars movie, the franchise is set to celebrate with an epic piece of storytelling — From a Certain Point of View will feature 40 original Star Wars stories from 40 different authors. Christie Golden (Dark Disciple, Battlefront: Twilight Company) and Chuck Wendig (Aftermath Trilogy) are just some of the familiar names contributing to the novel.
So, what does all of this have to do with Boba Fett?
Well, one of the stories will be about the legendary Bounty Hunter. We know this because Star Wars revealed there will be an audiobook based on From a Certain Point of View.  In fact, the fan favorite Mandalorian will even have his voice provided by a top-notch talent in his own right:
None other than Jon Hamm.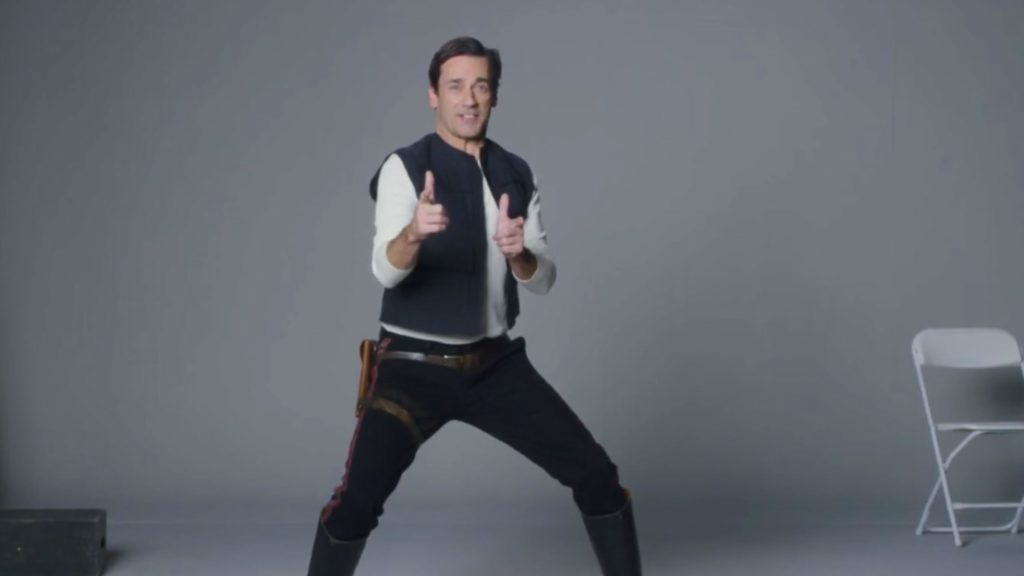 What's not to love about this scenario? Don Draper (or more accurately Dick Whitman) is an excellent choice to provide the windpipes for Fett. Hamm has a solid mellow vibrato that fits perfectly with a character that's known for speaking softly and carrying a big blaster. Plus, who really cares about who voices a character for a Star Wars audiobook? It doesn't mean Hamm will be showing up in any future Star Wars franchises. Or, does it?
Boba Fett's time in the Star Wars galaxy isn't over just yet. There's the potential for a Fett appearance in the forthcoming Han Solo movie. There's also the long-standing rumor that Boba will be getting his own anthology movie, with Fan4stic director Josh Trank supposedly attached to the project at one point before getting the boot from Lucasfilm (Star Wars dumping a young ambitious director… stop me when you've heard this one before).
Despite his limited time in the franchise, Boba Fett has become a fan favorite, so developing a movie based on his adventures seems like a bright idea — Hamm could be the perfect choice to bring him back out of the Sarlacc Pit.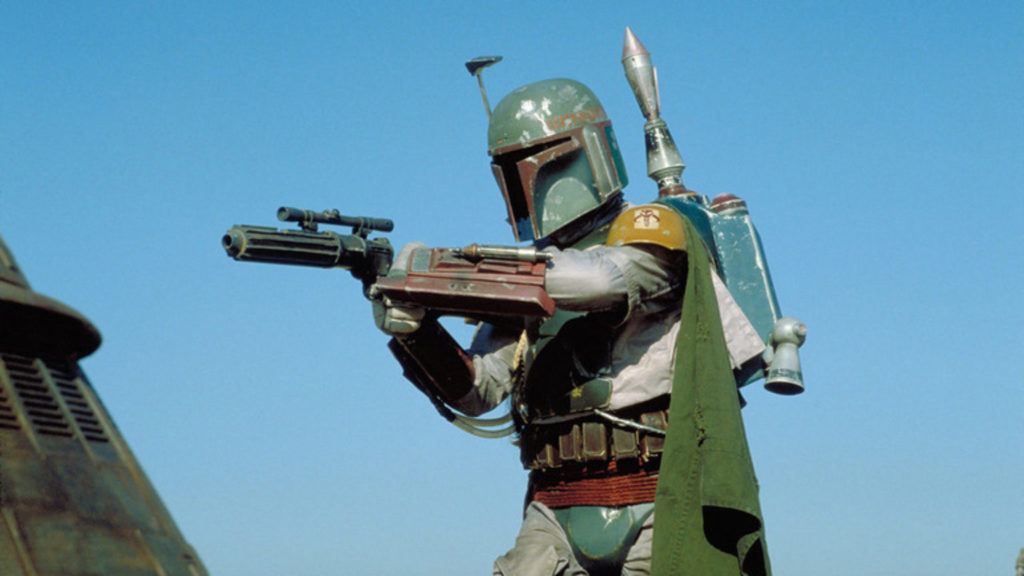 It's not as wild a notion as it seems, either. Star Wars has a history of having actors voice characters they portrayed on the big screen. Academy Award winner Forest Whitaker took his small role of Saw Gerrera from Rogue One and expanded it on Star Wars Rebels. The same for Genevieve O'Reilly with her role of Mon Mothma. Even Temuera Morrison, who played Jango Fett (who Boba was cloned from), provided the voice for Boba Fett in multiple Star Wars projects.
Star Wars likes to keep things connected, so if they are using Jon Hamm as Fett's voice in a book, it could be a sign that he's been brought on for a bigger and possibly meatier role.
Star Wars has done a brilliant job at bringing in top talent and keeping their roles under wraps. Daniel Craig portrayed a Stormtrooper without anyone noticing. We still know nothing about Benicio Del Toro's mysterious character in Episode IX. Are Tom Hardy and Justin Theroux in The Last Jedi? How did Paul Bettany sneak into Han Solo's movie?
Star Wars is able to bring in major talent and keep their fans in the dark. Don't think they can't bring Emmy-winning Jon Hamm on board without anyone being in the loop, especially if he's just providing a voice for the character.
Perhaps Jon Hamm is just doing a one-off with this new Star Wars book. However, it seems unlikely someone with the gravitas of Hamm would be used just for an audiobook. This could just be a test, eventually leading the Mandalorian Bounty Hunter to the big screen yet again. Then, should he remove his helmet, we'll see a certain familiar Mad Man smiling right back at us.