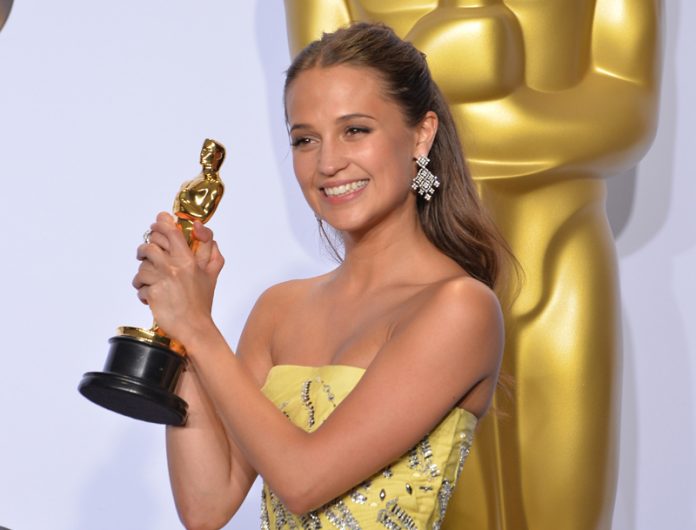 After months of speculation, we now know the identity of the new Lara Croft. Academy Award winner Alicia Vikander will take on the role in the upcoming Tomb Raider reboot.
Vikander won an Oscar earlier this year for her role in The Danish Girl. She also appeared in last year's sci-fi hit Ex Machina as well as the less successful Man from U.N.C.L.E. She's scheduled to star opposite Matt Damon later this year in Jason Bourne.
The movie, to be co-produced by MGM, GK Films and Warner Brothers, will be directed by Roar Uthaug (The Wave). Graham King will be the movie's producer. The movie will tell the story of a young and untested Croft fighting to survive her first adventure.
Tomb Raider Begins?
Beginning life as a very successful video game franchise, Tomb Raider made its way to the big screen in a pair of Angelina Jolie-starring vehicles: 2001's Lara Croft: Tomb Raider and 2003's Lara Croft Tomb Raider: The Cradle of Life.
Jolie used the franchise to propel herself to international stardom and Vikander seems poised to do the same thing.
Previous rumors seemed to indicate that Daisy Ridley (Star Wars:  Episode VII – The Force Awakens) was a leading contender for the coveted role.
Vikander showed that she's got the chops for both genre and dramatic work in Ex Machina and The Danish Girl, but she's got some big boots to fill in this one.
Love this casting?
Hate it?
As always, we want to know what you think.  Drop us a comment below.