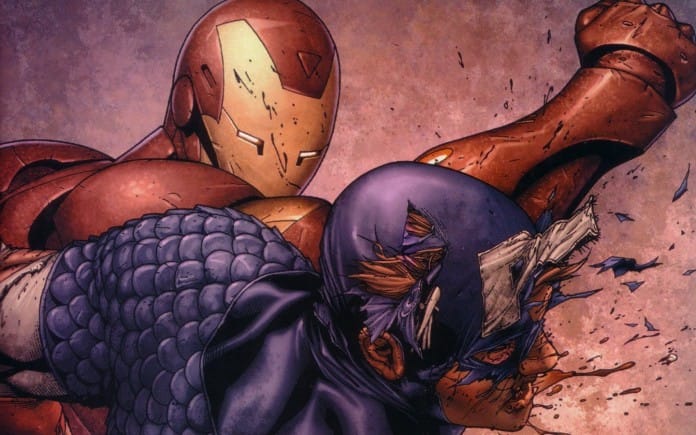 That's right, it's another batch – a trio, specifically – of Captain America: Civil War images! Looks like we're granted yet another exclusive look at the war going on behind the war, so to speak. Ouch. Anyway, check out these 3 new Civil War images featuring your favorite actors/heroes crafting the story of Captain America: Civil War! Where do these images come from? Why, they're from a video featurette appearing on the Marvel Movie Phase 2 Blu-ray Box Set! YAY!  Now, check 'em out!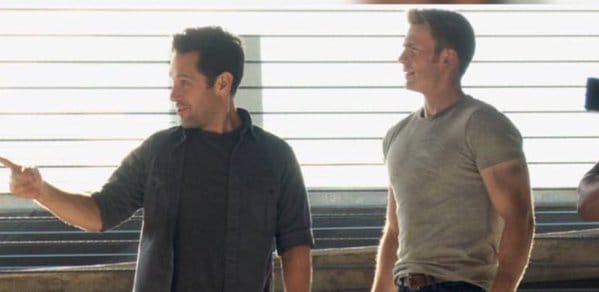 Looks Like we have Scott Lang/Ant-Man (Paul Rudd) and Steve Rogers/Captain America (Chris Evans) dealing with something potentially humorous off-camera. Is the Black Panther entranced by a ball of yarn, or has a lighting technician tripped over a bundle of extension cords and fallen into a Helicarrier's jet intake. Hmmm.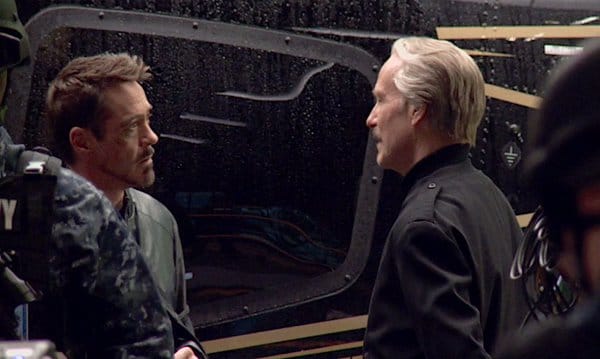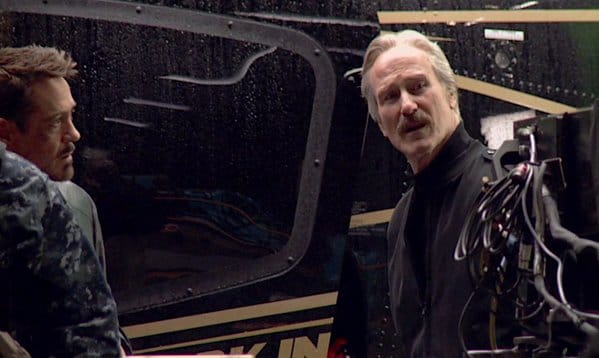 And here we have Tony Stark/Iron Man (Robert Downey Jr.) and Secretary Ross (William Hurt) discussing issues that probably have to do with corralling a seriously rogue Captain America who wasn't happy with certain documents limiting his super-heroism. Oh, and he's currently aiding and abetting an international terrorist and sporadically revived Cold War assassin. Whoopsie!
So, do you like the new Civil War images? Ready for the freaking movie?? Yes? Good, so are we. Honestly, I wore an Iron Man Blue Arc Reactor T-Shirt yesterday and hurled a snow-cone at 2 guys wearing Captain America Distressed Navy T-Shirts. It was immature, it was unnecessary, but…I couldn't help myself. Yes, I got my @$$ kicked, but..but…Just sign the accords and shut the @#%$ up!!
Debuting May 6th, 2016, Captain America: Civil War stars Chris Evans, Robert Downey Jr., Scarlett Johansson, Sebastian Stan, Anthony Mackie, Paul Bettany, Jeremy Renner, Don Cheadle, Elizabeth Olsen, Paul Rudd, Chadwick Boseman, Emily VanCamp, Daniel Brühl, Frank Grillo, William Hurt, and Martin Freeman.