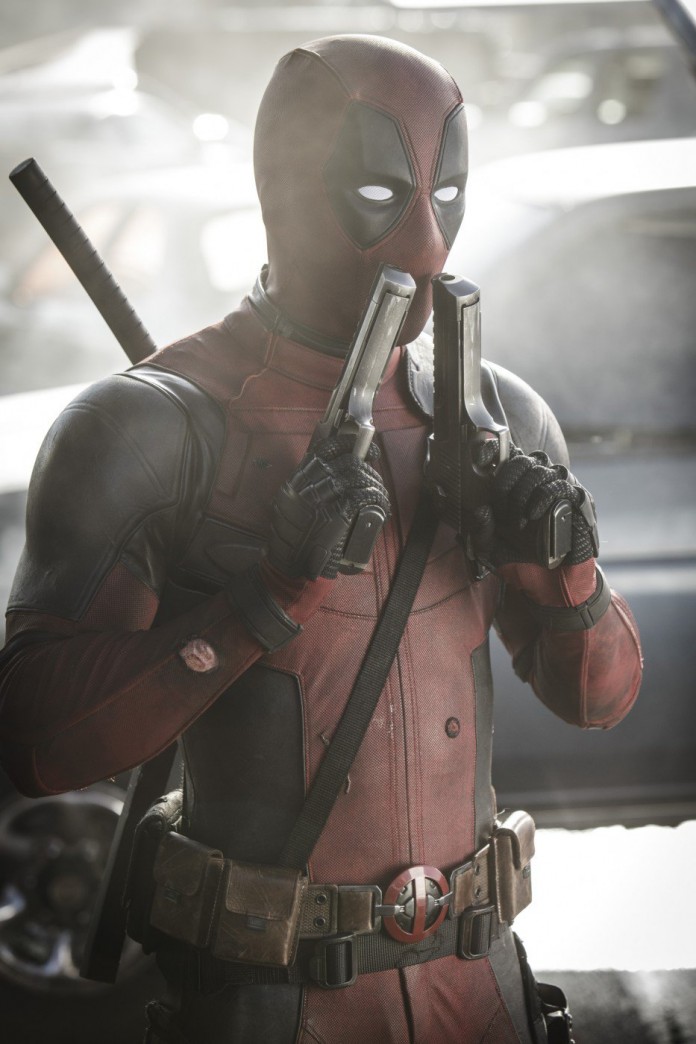 Look, it's three more Deadpool movie images featuring an especially mutilated mutant of mass destruction stricken with humor-magnifying super-cancer! That's right, we have 3 new Deadpool movie images, two of which show Deadpool in gun-toting action, the third showing the object of his affection after said gun-toting. Check 'em out!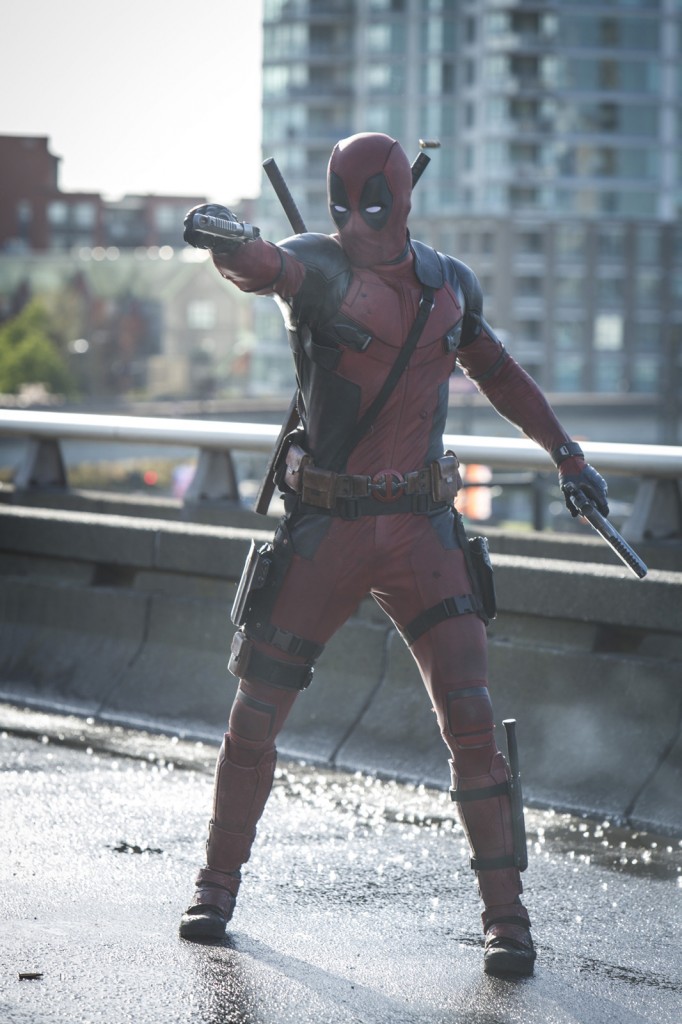 It's Deadpool and he's about to shoot you! No, not in your head, chest, throat or kneecap. What's he aiming for? Potentially, your groin!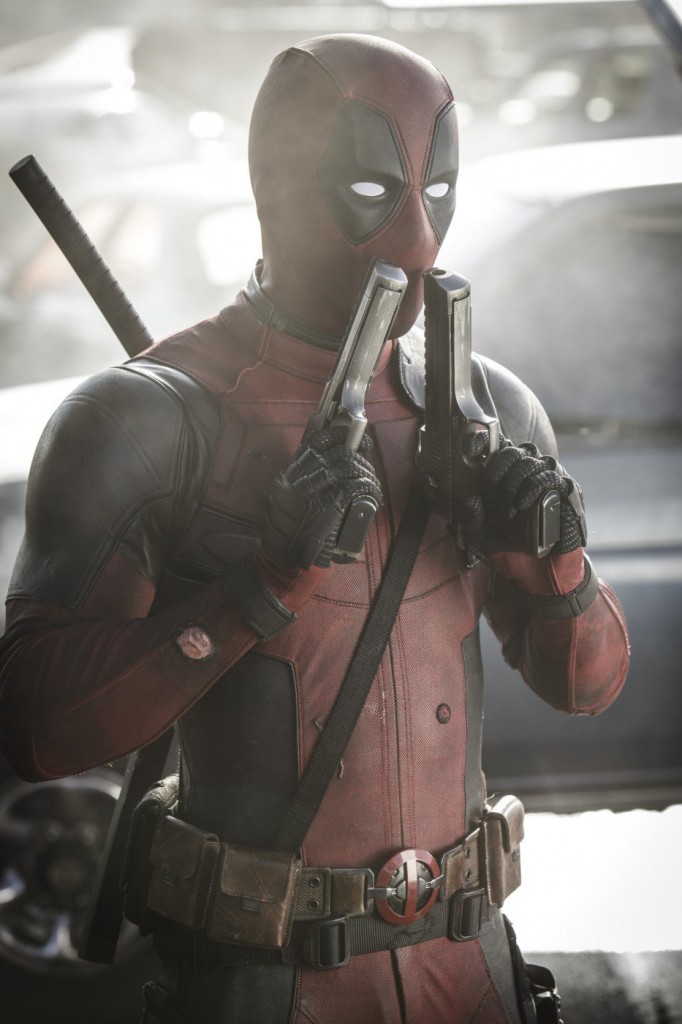 Look, it's Deadpool! After shooting you in the groin, he smells his guns. Why? Because guns give off a pleasing, rosy sent after an afternoon of successful groin hunting. Are guns naturally aromatic after rendering debilitating kills? Not usually, but the depth of Deadpool's psychosis generates scents that follow the beats of his wholly manufactured narrative.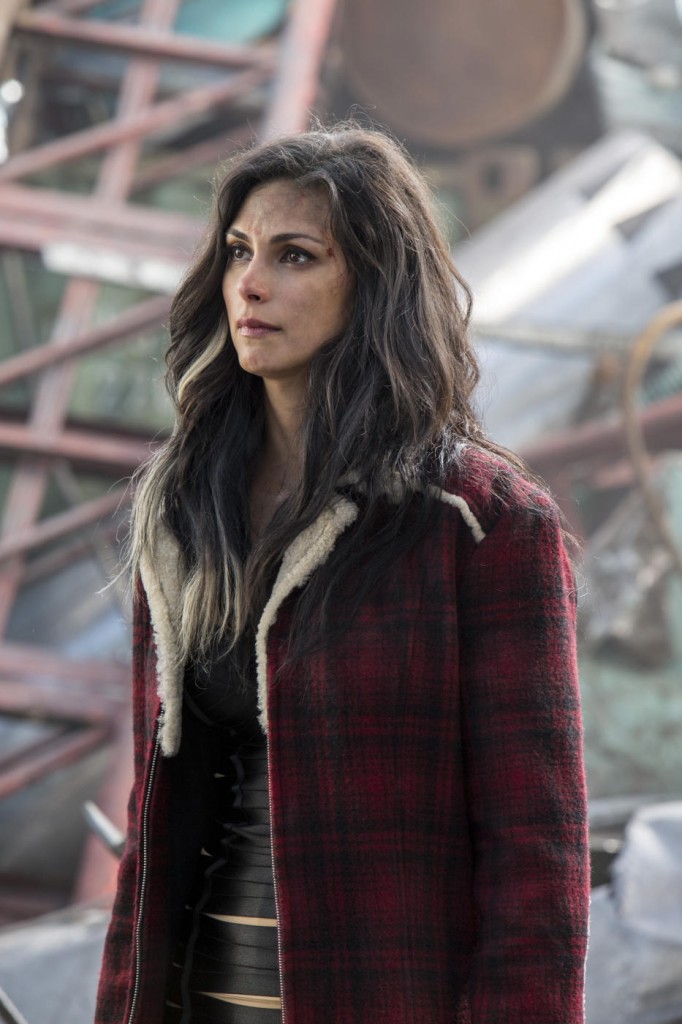 And here we have actress Morena Baccarin playing the part of Deadpool's main squeeze. It appears as if she's had a rough go of it recently. This is a logical assessment, seeing as she's been kidnapped by Deadpool's nemesis, Ajax, and the object of an especially violent tug of war between two chaotic, horrendously hazardous individuals. Will she survive the hailstorm of humor, shotgun shells and incendiary fart jokes? I guess we'll find out on 2/12/2016 when Deadpool graces the big screen.
Debuting 2/12/2016, Deadpool is directed by Tim Miller, with a screenplay by Rhett Reese and Paul Wernick, and stars Ryan Reynolds, Morena Baccarin, Ed Skrein, T. J. Miller, Gina Carano, Brianna Hildebrand, Stefan Kapičić, and Leslie Uggams.