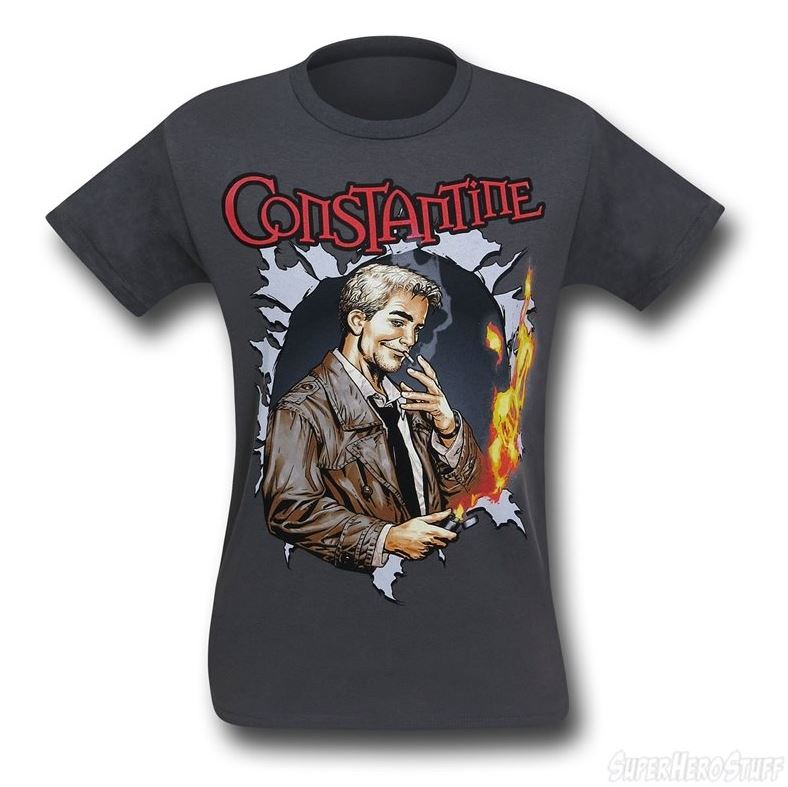 The fine folks at Warner Bros. Home Entertainment know we're waiting for the upcoming release of Justice League Dark with baited breath. Brush up, dear readers, because WBHE has come through with another look at that highly anticipated installment of the ongoing line of DC Universe Original Movies.
Today's clip, entitled "Assessing the Situation," finds the Justice League Non-Dark trying to figure out how to handle a situation that clearly involves magic. Not their forte!
Needless to say, Batman is skeptical. When is he not?
The clip also includes the first appearance of John Stewart/Green Lantern as a member of the Justice League in a DC Universe Original Movie.
ON THE DARK SIDE
The full synopsis of Justice League Dark reads as follows:
When innocent civilians begin committing unthinkable crimes across Metropolis, Gotham City and beyond,  Batman must call upon mystical counterparts to eradicate this demonic threat to the planet. Enter Justice League Dark, reluctantly led by the Hellblazer himself, John Constantine. Like Batman, Constantine is a cunning, often cynical loner who is the best at his chosen profession – but quickly realizes the sinister forces plaguing the planet will require help from other supernatural alliances. Forming a new "league" with sorceress Zatanna, otherworldly Deadman, and Jason Blood and his powerful alter ego Etrigan the Demon, this team of Dark Arts specialists must unravel the mystery of Earth's supernatural plague and contend with the rising, powerful villainous forces behind the siege – before it's too late for all of mankind.
I LOVE that they are positioning John Constantine as the Batman of #JLDark. I will be anxiously awaiting the moment when Constantine tries to bum a Silk Cut off of Batman only to be be given the cold shoulder.
The film will be available from Warner Bros. Home Entertainment on Blu-ray Deluxe Giftset, Blu-ray Combo Pack and DVD on February 7, 2017, and on Digital HD starting January 24, 2017.