Yesterday, we were hit with a modest deluge of JUSTICE LEAGUE news, starting with the announcement of tomorrow's trailer, the Aquaman-centric teaser trailer confirming the announcement, and the first teaser poster featuring the Justice League's steel-carved logo. It was also announced four more character-specific teaser trailers would be released between yesterday's announcement and tomorrow's trailer debut, covering all five members of the League (minus Superman). So, without further ado, we have new Justice League teaser trailers for Aquaman, Batman and The Flash, as well as their corresponding character posters. OBSERVE!
AQUAMAN!
Here's a much better version of the Aquaman-flavored teaser trailer released yesterday, along with a brand-spankin'-new character poster.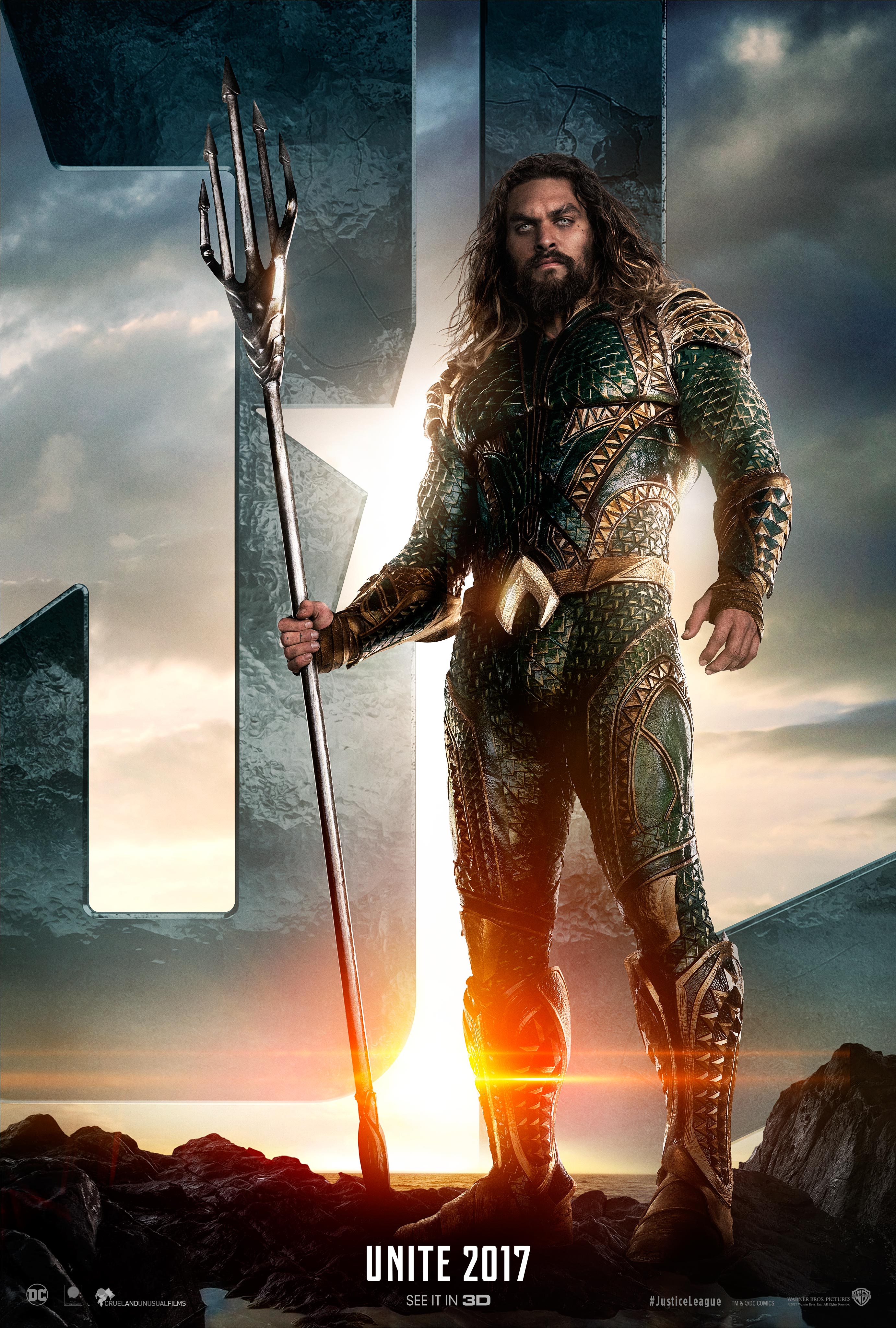 Batman!
Commissioner Gordon summons the Bat of Gotham City. The Batmobile vs. a Parademon. A rather large, WHITE Batman symbol. Is the latter due to lighting, or a more light-filled outlook on life?

The Flash!
Oh, yeah, he's fast. And a practitioner of Buddhism? Hmmmm.
 
Directed by Zack Snyder, Justice League debuts November 17th, 2017, starring Henry Cavill as Clark Kent/Superman, Ben Affleck as Bruce Wayne/Batman, Gal Gadot as Diana Prince/Wonder Woman, Ezra Miller as Barry Allen/The Flash, Jason Momoa as Arthur Curry/Aquaman, Ray Fisher as Victor Stone/Cyborg, Amy Adams as Lois Lane, Jesse Eisenberg as Lex Luthor, Jeremy Irons as Alfred Pennyworth, J.K. Simmons as Commissioner James Gordon, Amber Heard as Mera, Ciaran Hinds as Steppenwolf, and Willem Dafoe as Vulko.