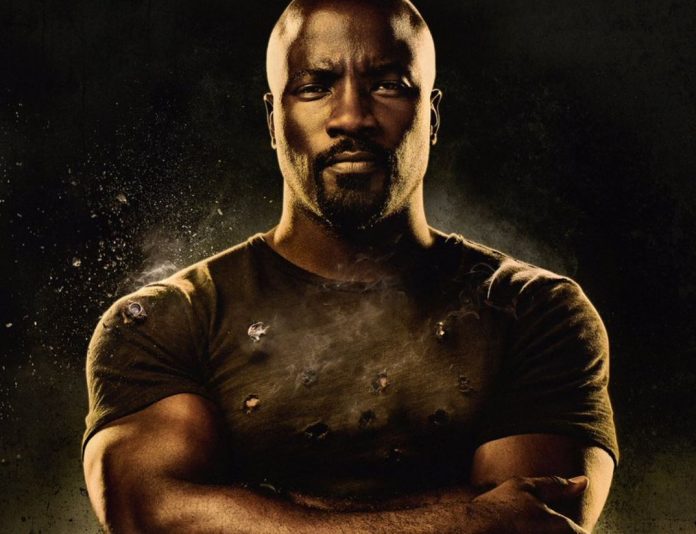 So, Luke Cage and his inner-city cohorts are coming to the small screen in less than a month when the aptly titled Luke Cage debuts September 30th on Netflix! To appropriately prepare us for the series, Marvel recently released a brand new Luke Cage poster, and announced the release of a full-length trailer hitting the web-waves at some currently undisclosed time tomorrow. Marvel released something akin to a teaser trailer at this year's San Diego Comic-Con, so we're probably getting more combat by car door, and a smattering of additional character development. So, how about that Luke Cage poster I was going on about?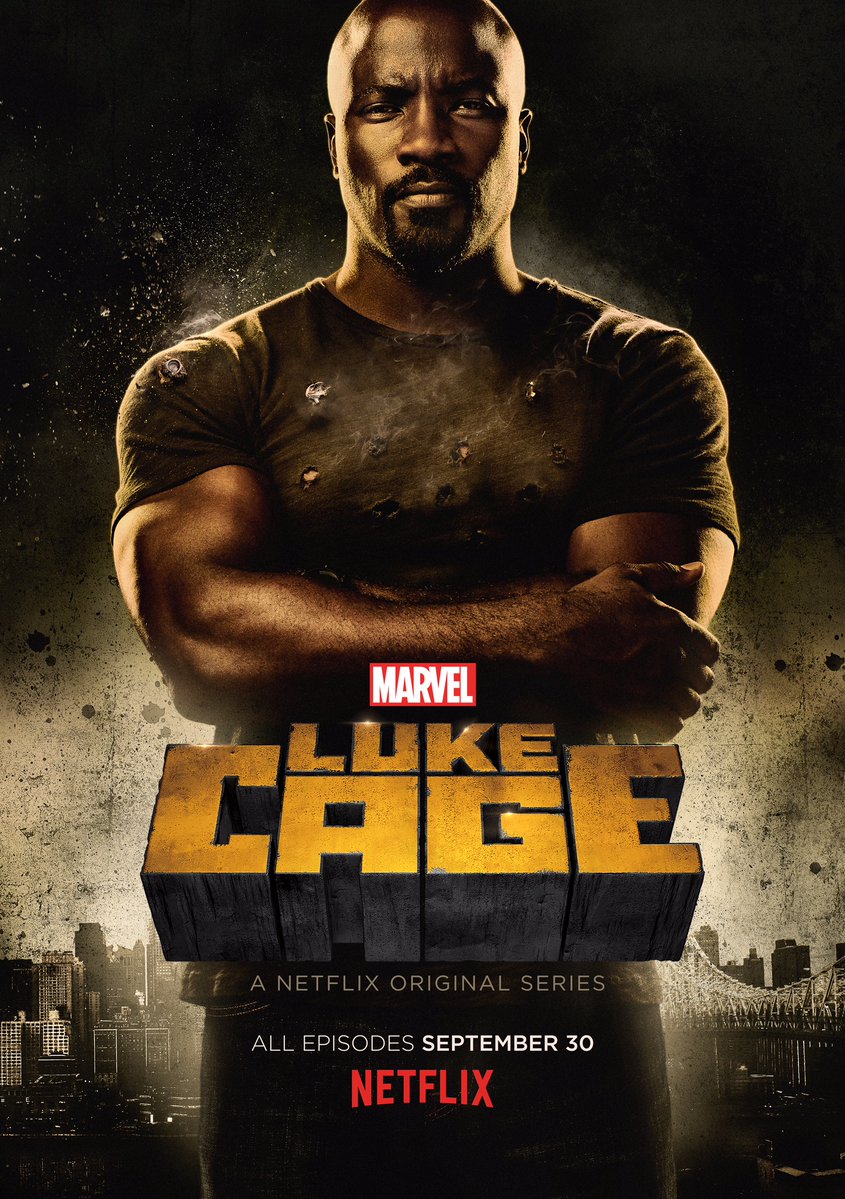 Yes, he recently suffered through a hail of bullets. Now, when I say "suffered," it has nothing to do with pain, only tedium. He's bulletproof, after all, and he's getting a little tired of thugs relying on something proven ineffective 100% of the time during 100% of all violent exchanges.
Who dropped the trailer info? Marvel, of course, through the official Luke Cage twitter account. And yes, they also revealed the poster in the very same tweet. OBSERVE!
#LukeCage trailer tomorrow? Sweet Christmas! pic.twitter.com/WQxUMxtPpk

— Luke Cage (@LukeCage) August 8, 2016
Ready for Luke Cage to tear off your car door in the interest of increasing property value via a soon-to-be crippled, criminal element?
Luke Cage debuts September 30th on Netflix and stars Mike Colter (Luke Cage), Alfre Woodard (Mariah Dillard) Frankie Faison (Pop), Simone Missick (Misty Knight), Theo Rossi (Alvarez), Erik LaRay Harvey (Diamondback), Frank Whaley (Detective Scarfe), and Mahershala Ali (Cornell Stokes).