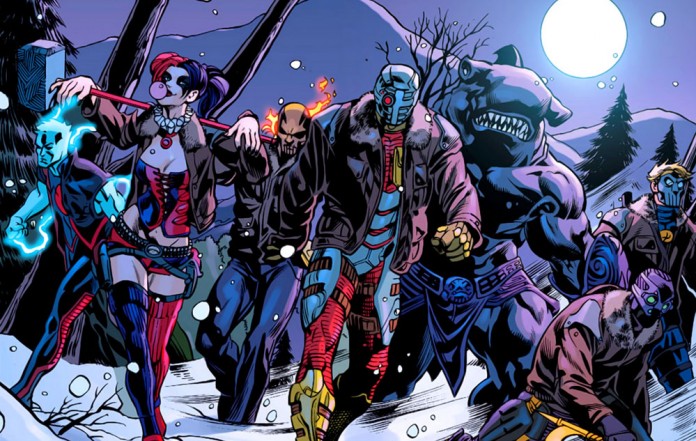 Our friends at USA Today recently released a brand new image from the forthcoming DC/Warner Brothers film, Suicide Squad, and we have to say…MOST IMPRESSIVE! Check out this awesome Suicide Squad image below!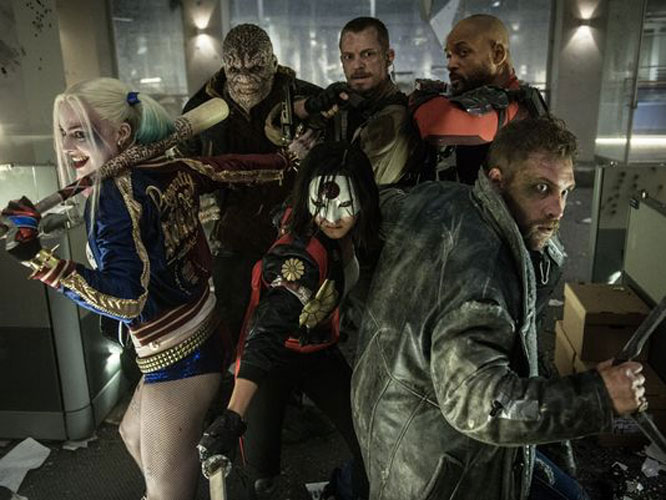 From left to right, it looks like we have Harley Quinn (Margot Robbie) with bat (I'm sure she named it. "Batty," maybe), Killer Croc (Adewale Akinnuoye-Agbaje), Katana (Karen Fukuhara), Rick Flag (Joel Kinnaman), Captain Boomerang (Jai Courtney) and The Fresh Prince…er…Deadshot (Will Smith).
Something worth noting is missing members Enchantress, Slipknot (giving super-villainy a chance after failed music carer) and El Diablo. Did they…did they make it? Did they survive whatever clandestine mission Amanda Waller sent them on? Or…did they attempt to break free from their potentially fatal, militaristic commission, resulting in the detonation of a skull-implanted incendiary device? Hmmmm, guess we'll have to see the movie.
Suicide Squad debuts Aug. 5, 2016, starring Jared Leto as the Joker, Margot Robbie as Harley Quinn, Will Smith as Deadshot, Jai Courtney as Captain Boomerang, Cara Delevingne as Enchantress, Adewale Akinnuoye-Agbaje as Killer Croc, Karen Fukuhara as Katana, Joel Kinnaman as Rick Flag, Jay Hernandez as El Diablo and Adam Beach as Slipknot. It also stars Batman on the hood of a car for like, .000054 seconds. He's gritting his teeth and growling at Harley to check the front right tire. It's a little low and she'll ruin the rim.