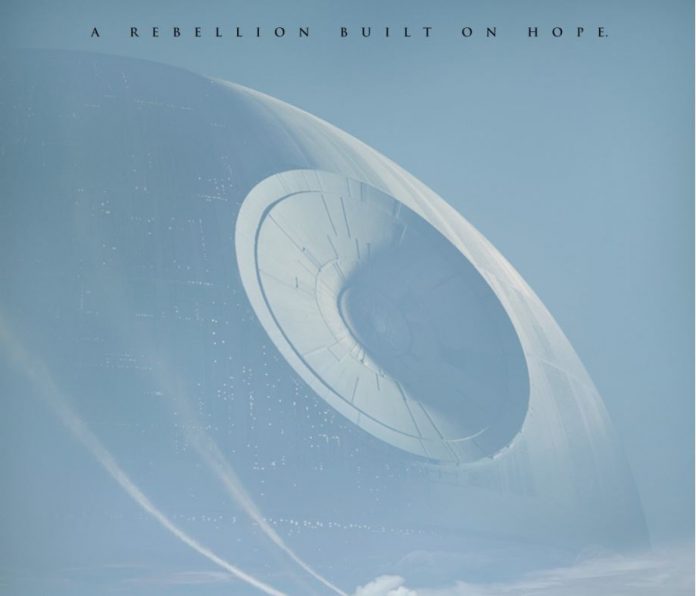 Yes, here it is; the Rogue One: A Star Wars Story official synopsis released by the fine folks at Lucasfilm. Take a gander at the following text summarizing the plan-stealing goings-on in this year's first Star Wars anthology film detailing one of the Empire's more egregious oversights in blueprint security. Now, if only this thing would scroll upwards into space…
From Lucasfilm comes the first of the Star Wars standalone films, Rogue One: A Star Wars Story, an all-new epic adventure. In a time of conflict, a group of unlikely heroes band together on a mission to steal the plans to the Death Star, the Empire's ultimate weapon of destruction. This key event in the Star Wars timeline brings together ordinary people who choose to do extraordinary things, and in doing so, become part of something greater than themselves.

Rogue One: A Star Wars Story is directed by Gareth Edwards and stars Felicity Jones, Diego Luna, Ben Mendelsohn, Donnie Yen, Mads Mikkelsen, Alan Tudyk, Riz Ahmed, with Jiang Wen and Forest Whitaker. Kathleen Kennedy, Allison Shearmur and Simon Emanuel are producing, with John Knoll and Jason McGatlin serving as executive producers. Rogue One: A Star Wars Story opens in U.S. theaters on December 16, 2016.
What's interesting to note is that Gareth Edwards is listed as the sole director regardless of Tony Gilroy (The Bourne Legacy, Michael Clayton) directing reshoots over a five week period that may have, according to some sources, changed the original ending. Although, Gilroy has been recruited to assist troubled productions in the past, including helping Frank Marshall in 2002's The Bourne Identity after Marshall fired Doug Liman and took over post-production.
Ready for Rogue One? GOOD!