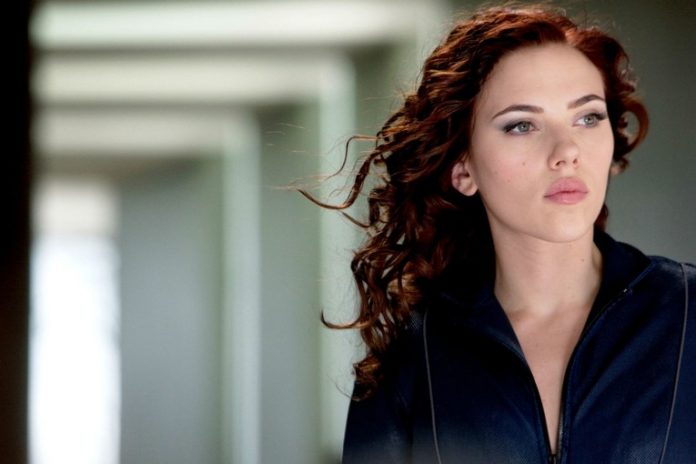 She's the highest-grossing actress of all time. Seriously. And, she's had her run of amazing, challenging, genre-busting roles in an illustrious, competent acting career. So, for the girl who has it all, and has, artistically, done it all, one has to wonder if she found any particular roles more endearing than others. Well, our friends at Michigan Avenue Magazine had a chance to speak with "Scar-Jo" at a recent Awards gala in Chicago, and they asked the actress if any roles stood above the rest during her 22-year career. Her answer? Apparently, Scarlett Johansson's favorite role is Black Widow.
"It's difficult [to choose].  I really like playing Natasha; playing the Black Widow [in The Avengers, Captain America: The Winter Soldier, Avengers: Age of Ultron, and Captain America: Civil War]. It's been an interesting journey, to take a character and grow it over these years, and peel the layers back and be able to, as you do in life, grow with this person. It's a character that's really enigmatic and has an amazing origins story, so there's a lot for me to play off of."
Why do fans relate to the character? Why does Johansson's portrayal resonate with the comic book-loving masses? It has to do with Marvel's adherence to the interwoven source material, and respecting its comic book fan-base.
"People like the puzzle pieces.  It's part of the fun of the Marvel franchise. They like to see these little pieces come together, and [discover] little references that they knew from the comics and stuff, so it's fun. I like that."