After DC positively floored us with its barrage of spectacular, forthcoming movie and TV endeavors at this year's San Diego Comic-Con, Marvel Studios secured Hall H by returning fire with an exclusive, SDCC 2016 Doctor Strange trailer! SING IN THE SACRED TONGUE OF AGAMOTTO BEFORE PLAYING THE VIDEO ABOVE! This will mitigate the chances of Dormammu reaching through your smart phone/desk top and absconding with your poorly tethered soul-bits!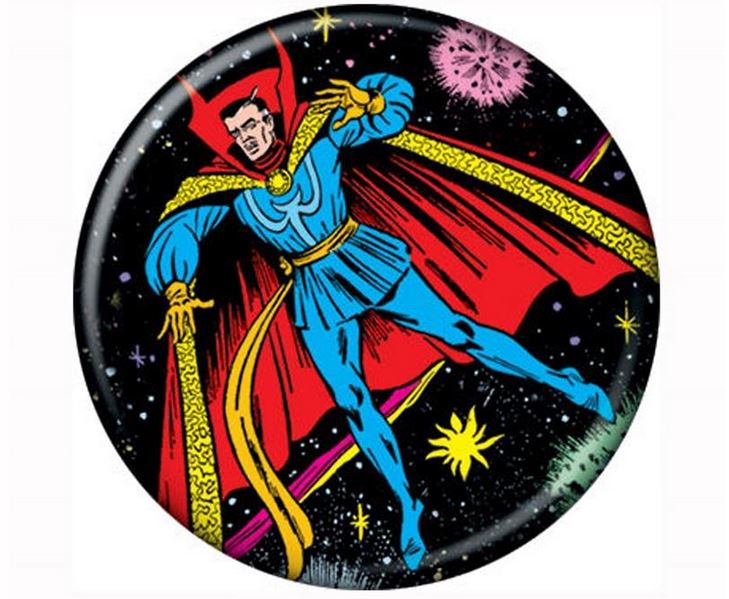 Meet Dr. Stephen Strange, a self-assured neurosurgeon with nary a care to spare beyond, well, himself. The self-affliction of self-worship seemed to stop right around the time he suffered a horrendously debilitating car accident, robbing hm of his very necessary hand-parts.
In searching the globe to discover a cure for incredibly mangled finger-bits, Stephen decries all valid, common thought and turns to the realm of mysticism. Thankfully, he's a natural when it comes to manipulating the kaleidoscopic infrastructure of reality.
OH! The SDCC 2016 Doctor Strange trailer was ably accompanied by another, magnificent movie poster! OBSERVE!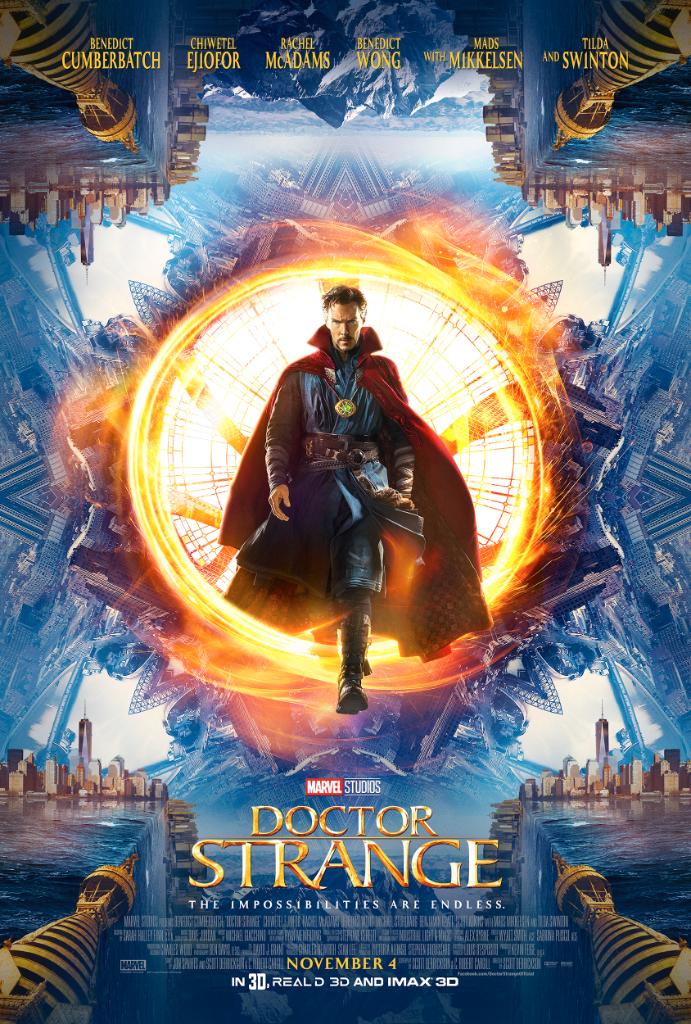 Directed by Scott Derrickson with a screenplay by C. Robert Cargill, Thomas Dean Donnelly, Joshua Oppenheimer and Jon Spaihts, Doctor Strange debuts November 4th, 2016 and stars Benedict Cumberbatch, Chiwetel Ejiofor, Rachel McAdams, Tilda Swinton, Mads Mikkelsen and Scott Adkins.