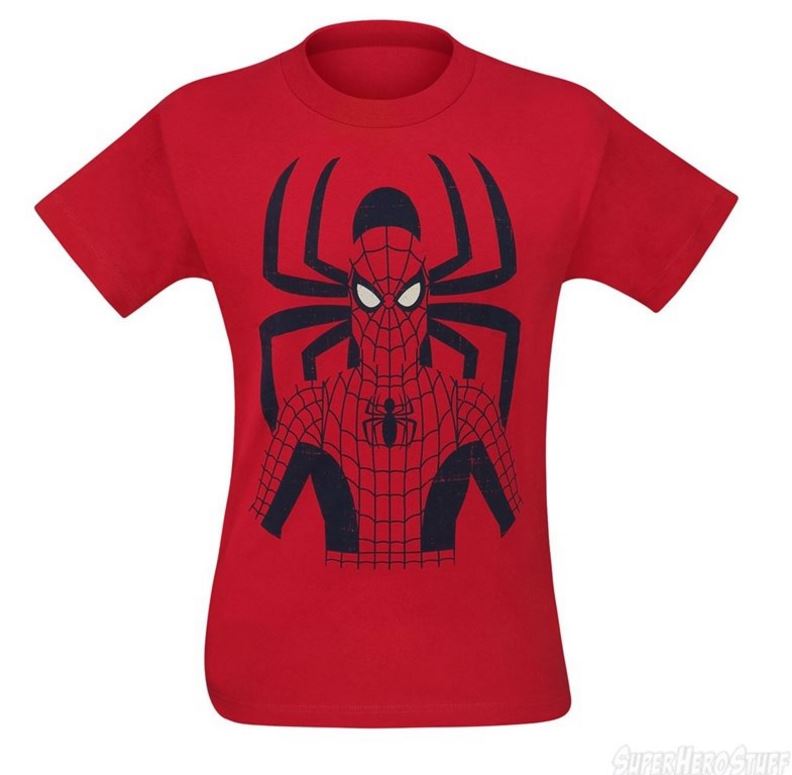 @SpiderManMovie, the official Twitter account for the forthcoming, MCU-steeped Spider-film, Spider-Man: Homecoming, just announced tomorrow's debut of a brand-new S-M:H trailer. YES! Of course, the announcement was more than mere, uninspired text; it included a Spider-Man: Homecoming teaser showing a whopping six seconds of tomorrow's trailer which should be a doubly-whopping 2-3 minutes of the entire film: OBSERVE!
Take flight. A new #SpiderManHomecoming trailer is landing tomorrow. pic.twitter.com/AZQwodJUE6

— Spider-Man (@SpiderManMovie) March 27, 2017
It's Spider-Man scaling and completely astonished by a highly-advanced Spider-tracer birthing itself from Spider-Man's once innocuous Spider-symbol — we're quite sure this is courtesy of Tony Stark considering he designed the entire ding darn suit!
Oh, and then there's Michael Keaton's Vulture, who totally drop-kicked Spider-Man into a jet engine. Well, almost.
A young Peter Parker/Spider-Man (Tom Holland), who made his sensational debut in Captain America: Civil War, begins to navigate his newfound identity as the web-slinging superhero in Spider-Man: Homecoming. Thrilled by his experience with the Avengers, Peter returns home, where he lives with his Aunt May (Marisa Tomei), under the watchful eye of his new mentor Tony Stark (Robert Downey, Jr.). Peter tries to fall back into his normal daily routine – distracted by thoughts of proving himself to be more than just your friendly neighborhood Spider-Man – but when the Vulture (Michael Keaton) emerges as a new villain, everything that Peter holds most important will be threatened.
Debuting July 7, 2017 and directed by Jon Watts, Spider-Man: Homecoming stars Tom Holland, Marisa Tomei, Robert Downey Junior, Zendaya, Donald Glover, Logan Marshall-Green, Michael Barbieri, Hannibal Buress, Martin Starr, Kenneth Choi, Laura Harrier, Tony Revolori, and Michael Keaton.