Who doesn't love Stan Lee? The man is one of the minds responsible for the creation of some of the greatest heroes and villains in comic book history. He's a legend and deserves every bit of the praise levied upon him.
So, why does Lee get left on the sidelines, relegated to only cameos in his movie appearances?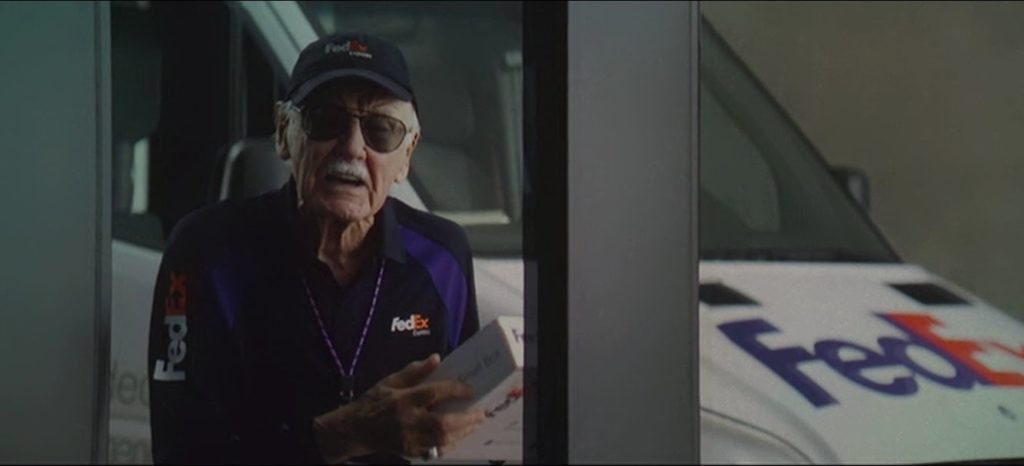 In 28 movies, Stan Lee has dropped by to interact with some of the fruits of his labor. He's been a FedEx guy, a member of the Watchers, and, well, just some guy on the bus. The only time he received a proper name was in Fantastic Four where he played Willie Lumpkin, the FF's regular Mailman. Other than that, Lee is left behind to play a guy wandering into the street… or a strip club DJ.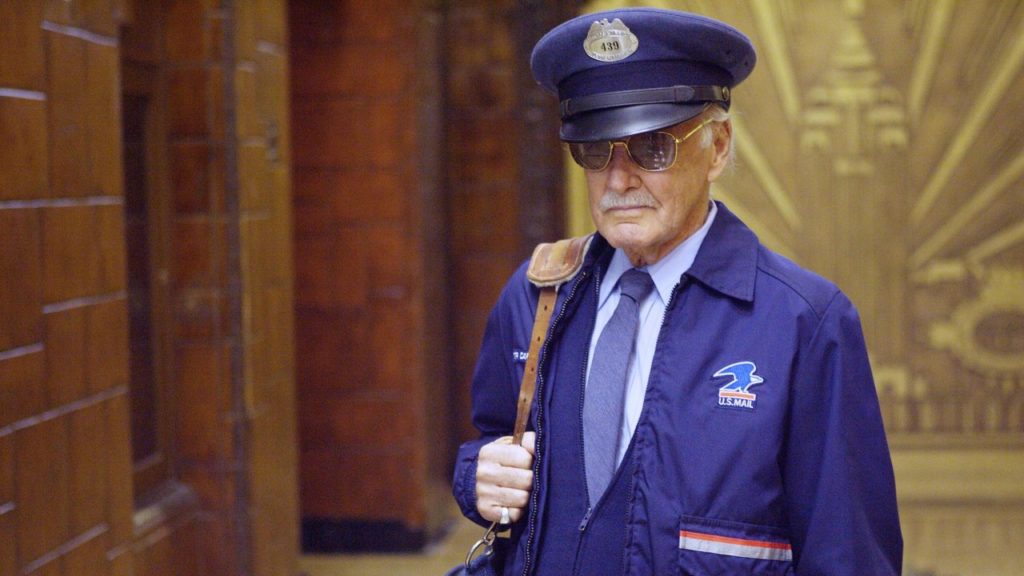 Of the 28 times Stan Lee dropped in with the heroes of the Marvel world, he's especially proud of one role: his appearance as a World War II Veteran in The Avengers: Age of Ultron.
It was a spectacular scene, where Lee indulged in an ancient Asgardian booze that brought worthy men to their knees.
Lee's Age of Ultron appearance ended with the legend being carried away, mumbling his signature catch phrase, "Excelsior." As Stan Lee told Cinemablend, that performance tops all the rest and could be the key to landing more extensive cameos.
"The thing I loved about that cameo is, if you think about it, that is the only cameo I've done that had two scenes. It was more than a cameo. It was almost like a role in the movie! So now I'm shooting for cameos that have three scenes, four scenes. Eventually, I hope to be the co-star."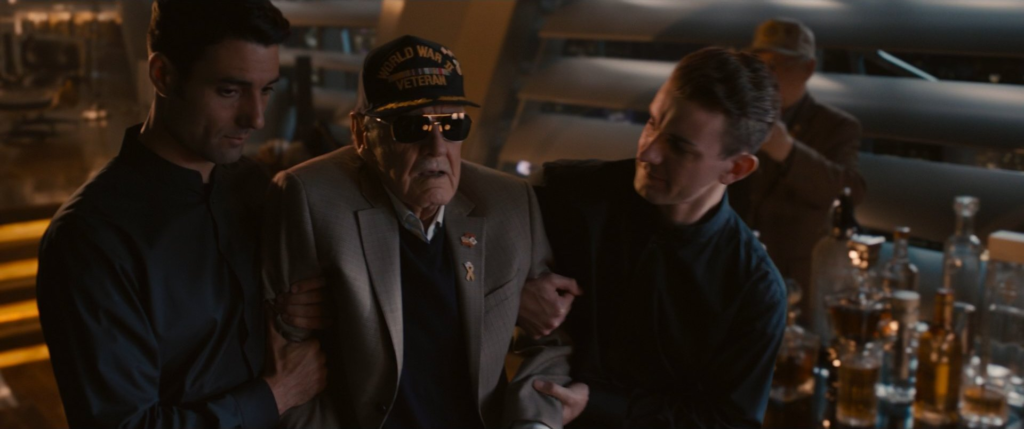 Who wouldn't want to see Lee in an expanded role? There are hordes of Marvel movies released every year, so why can't one of those projects carve out a semi-substantial role for the legend himself? Can't Black Panther work in Stan Lee? What about Ant-Man & The Wasp? You're telling me the X-Men movies can't figure something out? Hold onto that last thought!
What about Deadpool 2? Remember that teaser trailer for the sequel prior to screenings of Logan? Well, that was an edited version. In the clean version, we got another Stan Lee cameo where Deadpool acknowledged the renowned comic book writer for who he really was. He wasn't a Watcher or Beauty Contest Judge, he was Stan Lee played by Stan Lee! Why not turn that bit cameo into a full-blown role in next year's Deadpool 2?
Think about it. Wade Wilson and Cable are in trouble, but don't know how to get to the movie's climax. So, they kidnap the actual Stan Lee and force him to write out the film's ending so they know how to stop the film's antagonist. Completely Meta and a perfect fit for Deadpool, this extended scene would grant the Marvel Maestro an actual role instead of a random appearance.
So, what are your thoughts? Do you want to see Stan Lee land a bigger role in a future superhero movie? Or, are you content with his current pop-up status? Let us know in the comment section below!