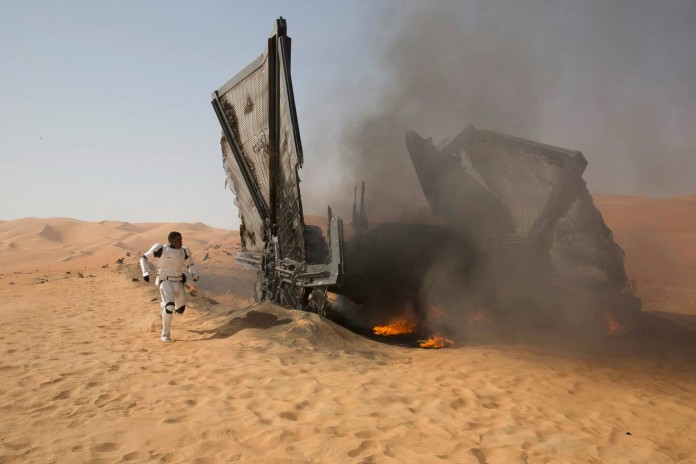 So if you've been paying attention to the myriad forms of social media and entertainment outlets you've seen that Star Wars: The Force Awakens has been met with critical acclaim and a resounding response from the general audience and yet, we keep seeing negative reviews come up. Did they see the same movie as the rest of us? Sure, Star Wars: The Force Awakens has its faults but have we become so cynical as a society that we can't even enjoy something as simple as Star Wars?
It would make sense to me if the original Star Wars was some absolute perfect piece of art and I'm sure a part of us believe that but let's be honest – it is perfect because we wanted it to be. If you ever look at original interviews with the cast of A New Hope they thought it was doomed. The extras often mocked the plot, the actor who played Obi-Wan called it 'fantasy rubbish', and nobody ever expected the movie to explode the way it did. It may have been 'fantasy rubbish' but it was our fantasy rubbish. Star Wars was never meant to change our lives like flicks like Schindler's List or Requiem for a Dream…it was supposed to be pure escapist sci-fi fantasy and in that regard it achieved its ends perfectly. Since the day A New Hope dropped, Star Wars became unavoidable and forever changed cinema (for better or worse).
One of the first complaints I saw about The Force Awakens was that it mirrored A New Hope on a cinematic level. The first scenes of A New Hope opened with Stormtroopers boarding a Rebel vessel while Princess Leia dispatches a droid to seek help. Likewise, the opening scenes of The Force Awakens has Stormtroopers charging a Rebel encampment while Max Sydow / Poe Dameron dispatched BB-8 to seek help. The similarities continue from there but I'm sure you've read enough about that. My real gripe here is that it really shouldn't be a gripe to begin with. The Force Awakens works because it is familiar and yet different enough. If you wanted something different yet familiar enough might I suggest the prequels. Those were received generally well, right? Sarcasm aside, Disney paid 4 billion dollars for the Star Wars Empire and they weren't going to go off the rails on the very first one (save those for the spin-off films). Imagine what all those reviews would have sounded like if they had nothing to do with Star Wars other than the name.
Another common complaint from people is that Rey, the central protagonist, is far too skilled with the Force. I mean, I could see how people would be upset that she was able to get into an X-Wing spacecraft (getting in a SPACEcraft for the first time) while flying down a trench on a giant orbital death-machine while purposefully blind folded in order to hit a small thermal exhaust port only 3 meters wide to prove a point. Oh wait, that was Luke Skywalker in A New Hope. Well, I guess he did have that CliffsNotes version of the Force from Obi-Wan before hand so that has to count for something. You see how ridiculous trying to quantify the Force becomes? The Force is as strong as it needs to be in order to advance the plot. Just think about it in the original films – in Empire Strikes Back we have Luke Skywalker get his ass handed to him by a Whompa and is barely be able to telekinetically grab his lightsaber from the snow. To his credit, maybe that snow works like the 'Sword-in-the-Stone' but I highly doubt it. Later in the movie, we see him start to levitate an X-Wing that is stuck in the mire and then turn around and totally lose to Darth Vader in a slug-fest. Again, The Force is mysterious and really acts like a plot device. When we do have it explained we get something referring to 'midicholorians' and I don't think anybody wants to bring that…ever. At least people got their 'reality', right? I'm not even counting extra-plot points that probably originate in the next movie, like Rey was probably trained as a Padawan before Kylo's betrayal. If that was the case then the argument that Rey is too powerful becomes entirely moot (which is probably the case).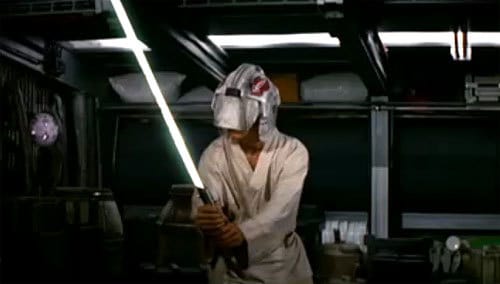 This of course leads us to poor old Kylo Ren. I've seen people complain that he is a weak or whiny villain or that his lightsaber is 'totally lame'. Within the context of the story, wouldn't he be a whiny and petulant little child? Think about it – he was obviously taken away from his parents and trained as a Padawan only to go all berserk and strike out on his own after killing the other Jedi. So there he is – alone, without parents or positive guidance, and having just committed a tremendous negative emotional act. Who wouldn't be a little unhinged? Some of my favorite parts of the movie were his little tantrums. It is part of this 'New Dark Side'. Remember folks, as far as we know the Sith are dead and these new bad guys are just simply evil Force Users. It is quite possibly to be so – the Sith were dogmatic in their belief and due to the 'Rule of Two' there could only ever be two, yet they often had a coterie of Dark Siders…you know, those trained in the Force but with little guidance beyond that. With this new order, we simply see Force Users bask in the potency of their emotion – no control, no skill, just pure unadulterated rage. I don't think Snoke is a Sith either – I think he is simply smart enough to understand that Jedi and/or Force Users are easily corrupted by their own emotions and Snoke has probably directed Kylo in tapping into this uncontrolled source of energy. This is probably the source of Snoke's manipulation of Kylo. Along those lines, I believe this concept also helps to explain the much talked about 'tri-bladed lightsaber'. At very best, Kylo Ren is an imitation of the old Sith and Darth Vader and yet there is nobody around him to teach him these things. His lightsaber was probably reverse engineered and sloppy hence why the 'blade' itself burns hot and erratic as opposed to Luke's old lightsaber. I'm sure if you tried building a lightsaber with just the pieces you would probably end up putting on some exhaust ports anyways!
What about people talking about the convenient plot points like finding the Millennium Falcon or R2-D2 waking up at the very end of the movie? I didn't even think the Millennium Falcon should be consider an unfair plot-point because it really didn't matter what ship they took…it was merely, as they say in industry, 'fan service'. The Force Awakens is just tons and tons of fan service yet this one gets a ton of unjust heat. They could have gotten into any other ship and JJ and crew would have just had to come up with another excuse for them to meet up with Han and Chewie on that ship containing space-Marlboros from Final Fantasy. As far as the R2-D2 bit, we all knew he was going to wake up at some point or another or would the negative reviewers wanted him to be destroyed? He didn't even need to be 'sleeping', he could have been following Princess Leia with his familiar beeps and boops and then decided it was okay to show off the incomplete Starmap. Either way, people would have complained about R2-D2 being the solution to this problem. He had the Starmap and JJ needed a believable reason as to why he wouldn't share it right away – had it gone that route, the entire 3rd Act of the movie would have been different and then the Rebels would have gotten caught with their pants entirely down because they were all off looking for Luke Skywalker and not dealing with Death Star 3.0!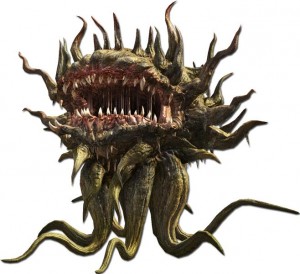 So, how do I wrap this all up with a nice pretty little bow? Star Wars: The Force Awakens is a great way to start off the new-NEW Star Wars universe and easily beats the three prequels…they don't even deserve to be brought up in the same sentence. Did Force Awakens have some issues? Sure, but if we took the same critical lens and applied it to all movies then they would all fall short. Remember, Return of the Jedi ended with the Empire defeated by cannibalistic teddy bears…and Lando. I truly feel bad for those that think The Force Awakens fails to live up to the hype. Either they've lost the original meaning on what made Star Wars great or they are simply upset that The Force Awakens wasn't the greatest movie of all time. Here's a tip – if you think a movie that hasn't come out is going to be the greatest movie of all time, chances are, it won't be. Nobody will ever be able to live up to the images in your head!