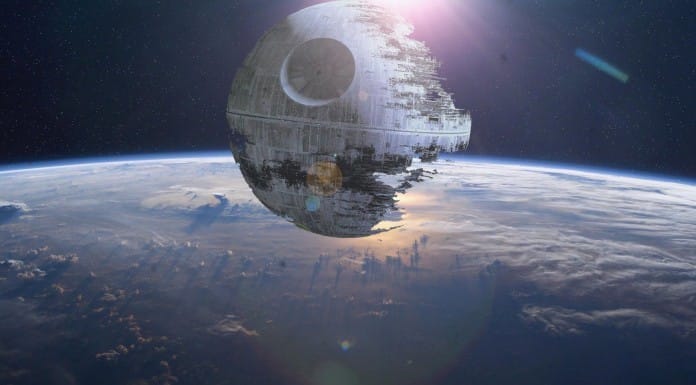 This weekend was a big one for Star Wars news! Along with all of the other D23 Star Wars news, it also looks like we get our first glimpse at the cast and set photo from Gareth Edwards' Star Wars Rogue One! In another news related to the title, it looks like the subtitle of 'Star Wars Anthology' has been dropped in favor of 'A Star Wars Story'. We aren't quite sure how we feel about that, but any news is good news when it comes to Star Wars!
Kathleen Kennedy, president of Lucasfilm, had this to say about the upcoming Star Wars spin-off film. "Rogue One takes place before the events of Star Wars: A New Hope and will be a departure from the saga films but have elements that are familiar to the Star Wars universe. It goes into new territory, exploring the galactic struggle from a ground-war perspective while maintaining that essential Star Wars feel that fans have come to know. Gareth is such an innovative director and I'm so excited to be working with him and the extraordinary ensemble cast he's selected for 'Rogue One.'"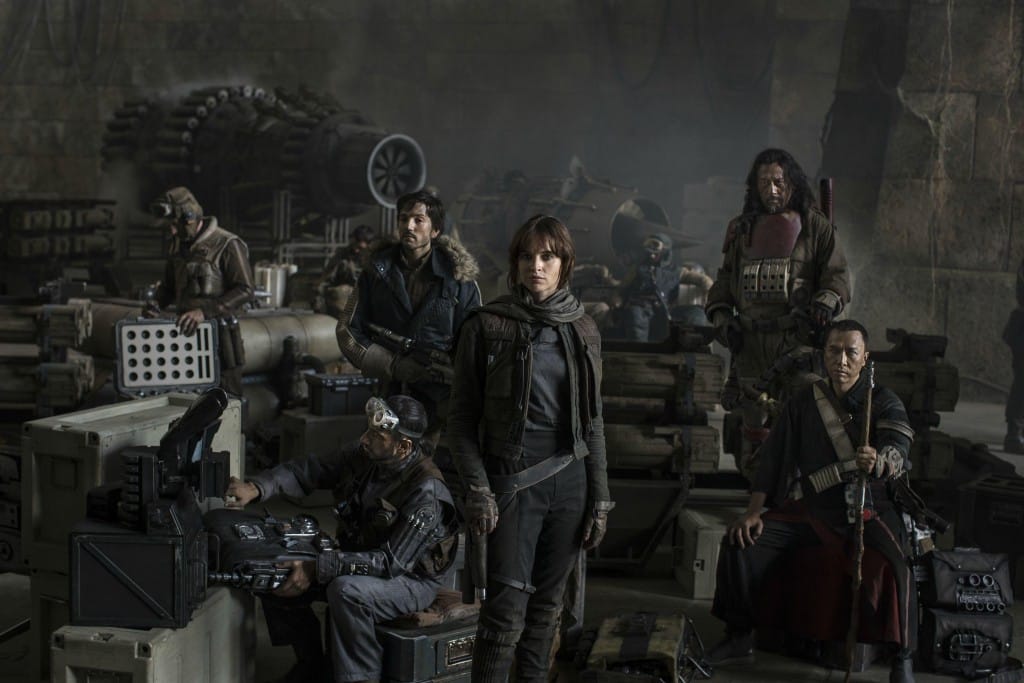 Star Wars Rogue One is set to release on December 16th 2016 and stars Felicity Jones, Diego Luna, Ben Mendelsohn, Donnie Yen, Jiang Wen, Forest Whitaker, Mads Mikkelsen, Alan Tudyk, and Riz Ahmed and follows a group of resistance fighters that plan to steal the original Death Star plans. The real question is…where are the Bothans?