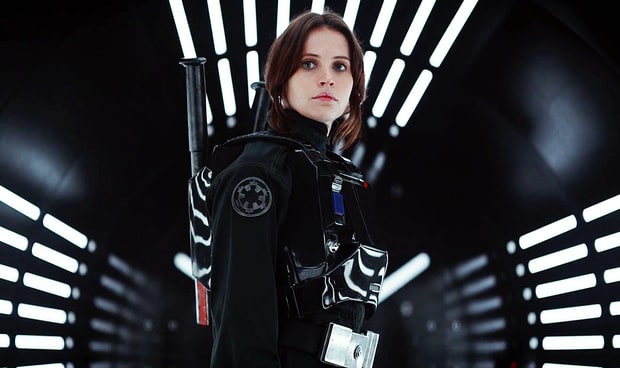 Sounds like the Force might be a little spiky around this one! Star Wars: Rogue One is the first of an array of Star Wars spin-off movies starting this year and if Disney Executives have their way, we'll have one every other year. In between the 'main' storyline stories of the Star Wars movies, that is. Any-who, according to the source, the higher-ups at Disney are not happy with the first cut of Star Wars and has ordered Rogue One reshoots. That certainly doesn't sound reassuring, does it?
"The execs at Disney are not happy with the movie, and 'Rogue One' will have to go back into four weeks of expensive reshoots in July," reported PageSix. That isn't too surprising if you really think about it. There is a tremendous amount of hype and build-up surrounding the newly rebooted Star Wars universe. Star Wars: The Force Awakens was a huge success and everybody is watching Rogue One like a hawk. If it doesn't do well or lets people down it could rob Star Wars of a lot of steam. Still, Garrett Edwards' (the director) last movie was Godzilla so Disney may want to play this one close to the chest. Disney has the money for Rogue One reshoots anyways!
Star Wars: Rogue One hits the Death Star on December 16th, 2016 and stars Felicity Jones, Diego Luna, Riz Ahmed, Ben Mendelsohn, Donnie Yen, Jiang Wen, Forest Whitaker, Mads Mikkelsen, Alan Tudyk and Jonathan Aris.