Is this the Black Panther that could have been? Or perhaps these latest bits of Black Panther concept art portend what the warrior king may wear during future filmic appearances. Hell, Cap adorned himself differently across several Marvel films, and Iron Man churned out technological and aesthetic upgrades every nine minutes, so tweaking Panther's tribal-wear isn't something out of the ordinary. It's also worth noting that the Black Panther is a mantle, an official and mystical symbol of the Panther Tribe empowered by the heart-shaped herb, and beholden to the sacred Panther god. This is a role passed down from generation to generation, from king to king, so it makes sense that each Black Panther might sport a variation on these sacred, talismanic garments.
So, I just forced myself to ask the following questions: is this art showing the many costume ideas for Black Panther, the future uniform(s) of Black Panther, or the garbs worn by former Black Panther mantle-bearers, stored and revered in Necropolis, the Wakandan City of the Dead, where Black Panthers go to (*gasp*)…die? Ugh.
Regardless, this selection of art by Concept Artist Jerad S. Marantz is positively stunning and should be revered as passionately as T'Challa's sacred lineage. OBSERVE!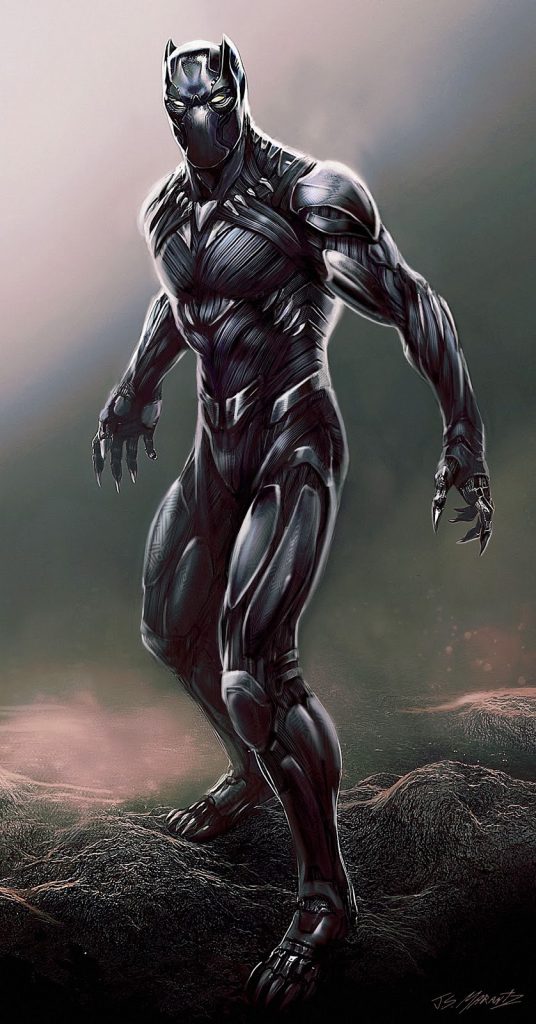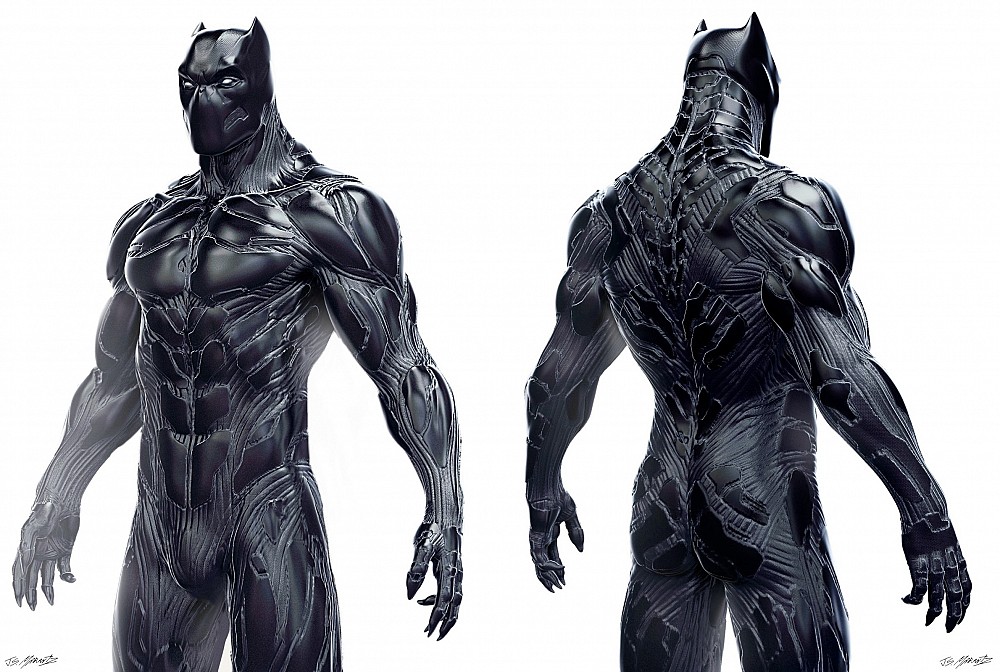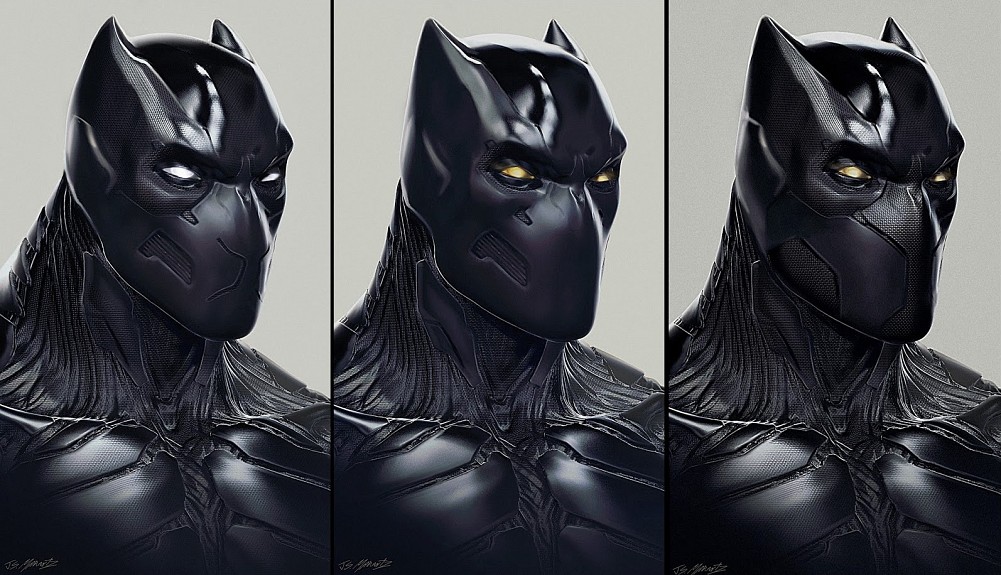 So, what do you think? Impressive? Yes, impressive.