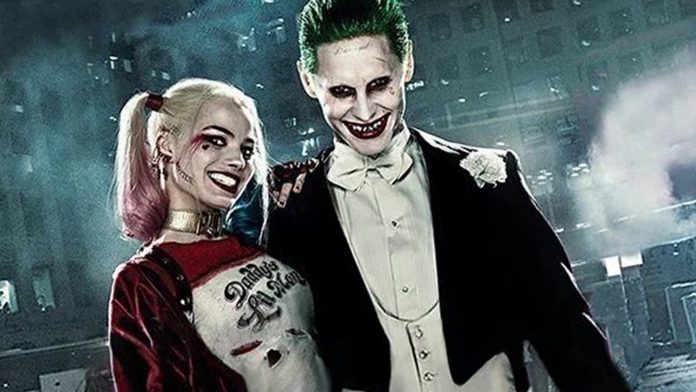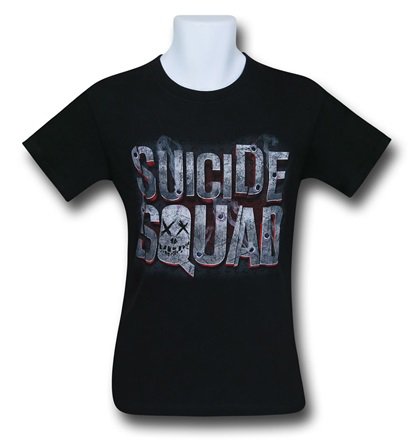 Yes, we're aware the Suicide Squad Extended Cut will be arriving December 13th on Blu-ray format, preceded by digital HD streaming on November 15th. In fact, we know an awful lot about the forthcoming home release, but we're a little hazy on the special features, and just what the hell's going to be part of that previously unseen 13-minutes of additional footage. Well, thanks to the DC Cinematic Reddit Page, we're now getting a somewhat unofficial look at the official back cover art revealing the Suicide Squad Blu-ray special features, and a little more info on those additional 13-minutes.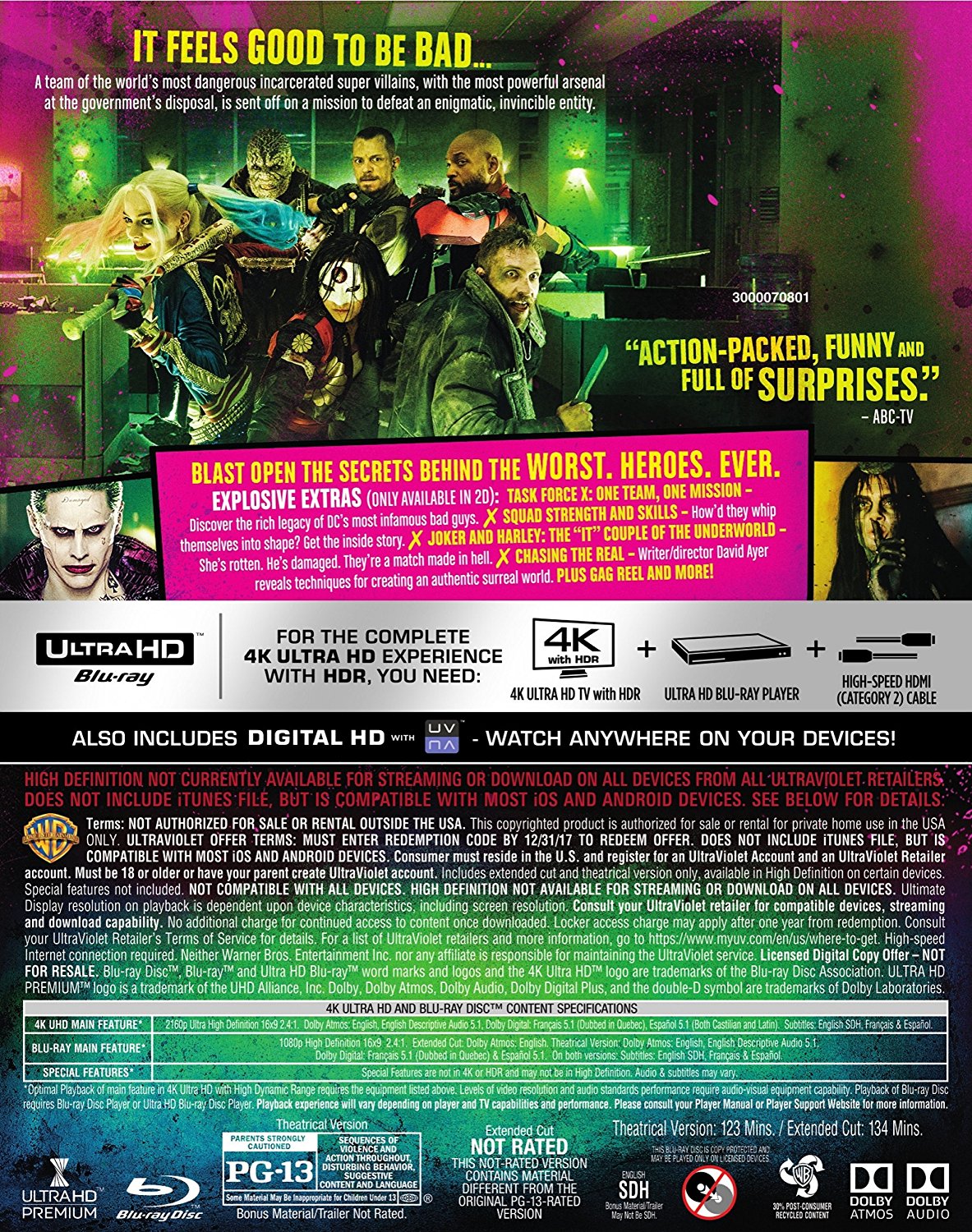 Because we don't want you to strain your eyes, we typed out the litany of special features below!
Task Force X: One Team, One Mission – Discover the rich legacy of DC's most infamous bad guys.
Squad Strength and Skills – How'd they whip themselves into shape? Get the inside story!
 Joker and Harley: The 'It' Couple of the Underworld – She's rotten. He's damaged. They're a match made in hell.
Chasing the Real – Writer/director David Ayer reveals techniques for creating an authentic surreal world
Plus Gag Reel and More!
And….it looks like we lost 2-minutes of the 13-minutes we were promised; the Extended Cut clocks in at 134-minutes, just 11-minutes beyond the theatrical version. That's even less time to squeeze in a live-action translation of The Killing Joke.
Suicide Squad stars Will Smith, Jared Leto, Margot Robbie, Joel Kinnaman, Viola Davis, Jai Courtney, Jay Hernandez, Adam Beach, Karen Fukuhara, Adewale Akinnuoye-Agbaje, Ike Barinholtz, Scott Eastwood and Cara Delevingne.