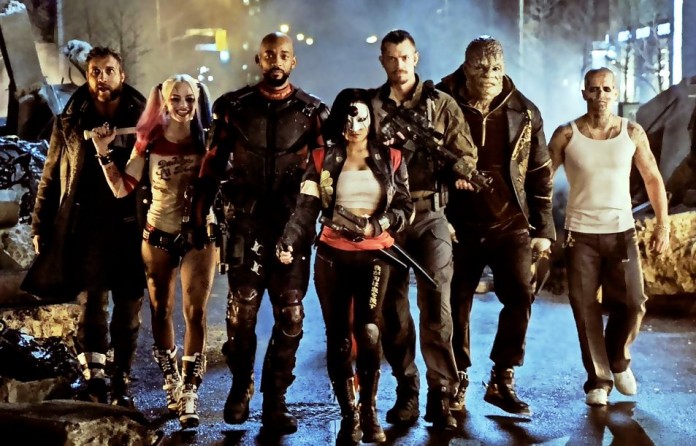 Yes! It's a new Suicide Squad TV spot featuring DC's chaotic collective of colorful malcontents harnessed as a force for calamitously applied good! WHEW!
This particular Suicide Squad TV spot starts off with Rick Flag's heartwarming, introductory mission statement:
"This is the deal: you're going somewhere very bad to do something that will get you killed."
After he galvanizes his unseemly team with this very encouraging mission briefing, we're granted flashes of Suicide Squad stalwarts Harley Quinn, El Diablo, Killer Croc, Enchantress and Deadshot. I mean, it's good to get another look at them before they die horribly, or before their craniums are detonated remotely.
Okay, that's enough out of me; check out the new Suicide Squad TV spot below!
Suicide Squad debuts Aug. 5, 2016, starring Jared Leto as the Joker, Margot Robbie as Harley Quinn, Will Smith as Deadshot, Jai Courtney as Captain Boomerang, Cara Delevingne as Enchantress, Adewale Akinnuoye-Agbaje as Killer Croc, Karen Fukuhara as Katana, Joel Kinnaman as Rick Flag, Jay Hernandez as El Diablo and Adam Beach as Slipknot. It also stars Batman on the hood of a car for like, .000054 seconds. He's gritting his teeth and growling at Harley to check the front right tire. It's a little low and she'll ruin the rim.