Just when they thought they were out, the Suicide Squad is back in action this April as Warner Brothers Home Entertainment will bring us another Task Force X adventure set in the popular animated DC Universe.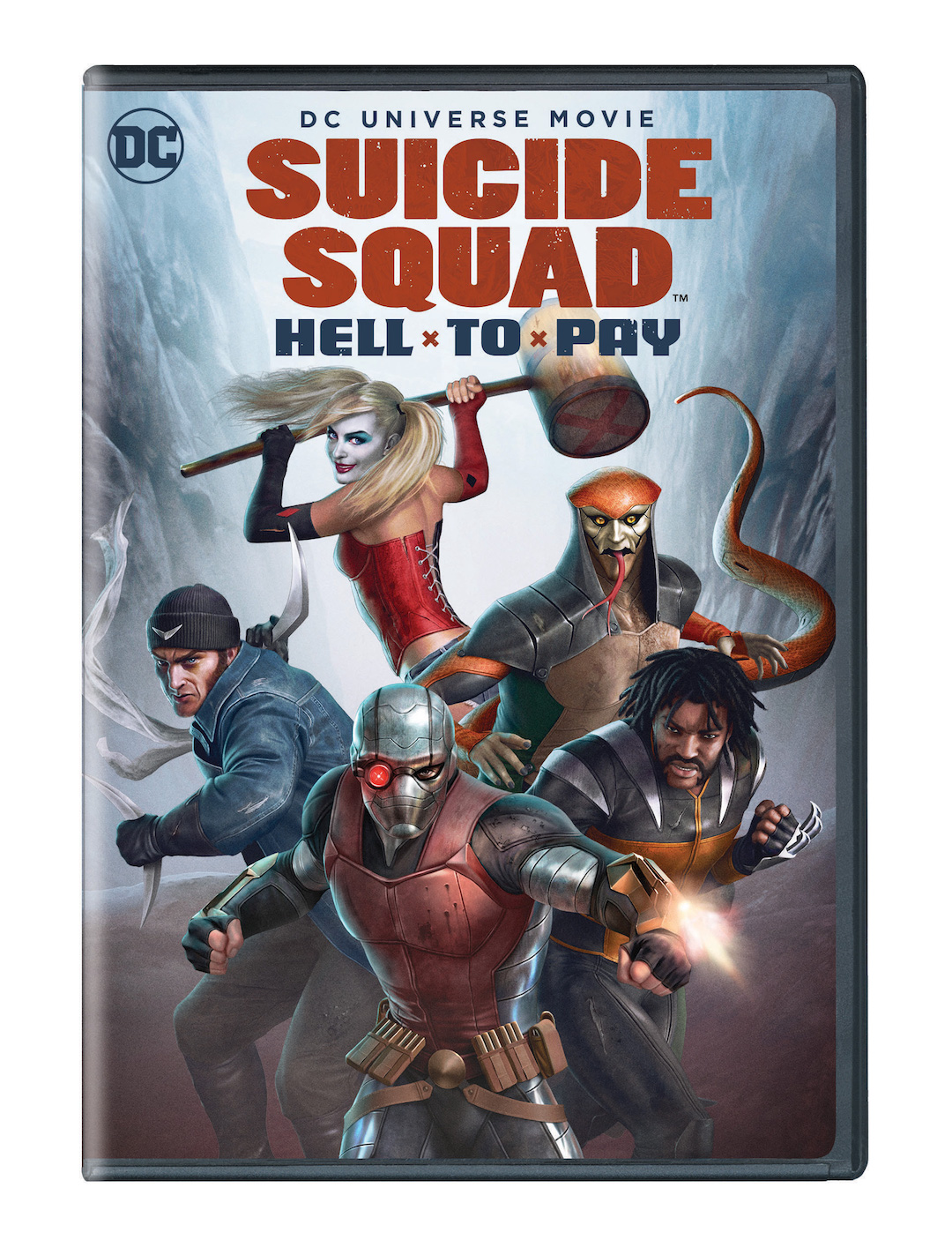 Suicide Squad: Hell to Pay finds Amanda Waller's top secret "Task Force X" – Deadshot, Bronze Tiger, Killer Frost, Captain Boomerang, Harley Quinn and Copperhead – on a mission to retrieve a mystical object so powerful that they're willing to risk their own lives to steal it. But the Suicide Squad isn't the only group of villains seeking to possess the object. The race is on for the golden prize … and, to stay alive, second place isn't an option.
TASK FORCE X
The all-star cast is led by Christian Slater (Mr. Robot, Archer, True Romance) in his DC Universe Movies debut as the voice of Deadshot, who heads "Task Force X" alongside Billy Brown (How To Get Away With Murder) as Bronze Tiger, Liam McIntyre (Spartacus: War of the Damned, The Flash) as Captain Boomerang, Kristin Bauer van Straten (True Blood, Once Upon a Time) as Killer Frost, Gideon Emery (Teen Wolf) as Copperhead, Tara Strong (Batman: The Killing Joke) as Harley Quinn and their "boss," Vanessa Williams (Ugly Betty, Desperate Housewives) as Amanda Waller. Villainous forces in the film include C. Thomas Howell (Outcast, The Outsiders, Justice League: The Flashpoint Paradox) as Zoom, Dania Ramirez (Devious Maids, Heroes, Once Upon a Time) as Scandal Savage, James Urbaniak (Difficult People, The Venture Bros.) as Professor Pyg, Julie Nathanson (The Zeta Project, Beverly Hills 90210) as Silver Banshee and Jewelee, and Jim Pirri (Injustice 2) as Vandal Savage & Vertigo.
THE DIRTY DETAILS
Suicide Squad: Hell to Pay is rated R for strong bloody violence throughout, sexual content, brief graphic nudity, and some drug material.
Produced by Warner Bros. Animation and DC Entertainment, the feature-length animated film arrives from Warner Bros. Home Entertainment on Digital starting March 27, 2018, and on Ultra HD Blu-ray™ Combo Pack, Blu-ray™ Combo Pack and DVD April 10, 2018.