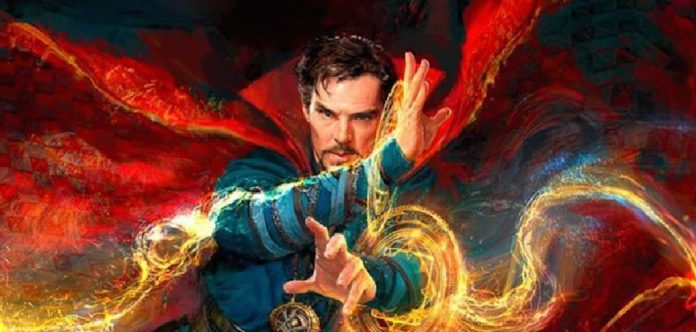 Straight from Entertainment Weekly's San Diego Comic-Con issue, we have some more deep intel regarding what to expect when Marvel Studios takes over Hall H and slaps salivating fans in the face with teeth-breaking announcements detailing Marvel's latest endeavors! This latest pulse of data ripped from EW's Comic-Con 'zine features new Doctor Strange concept art showing the capable Sorcerer Supreme spraying a significant amount of swirling, reality-warping magic sauce. OBSERVE!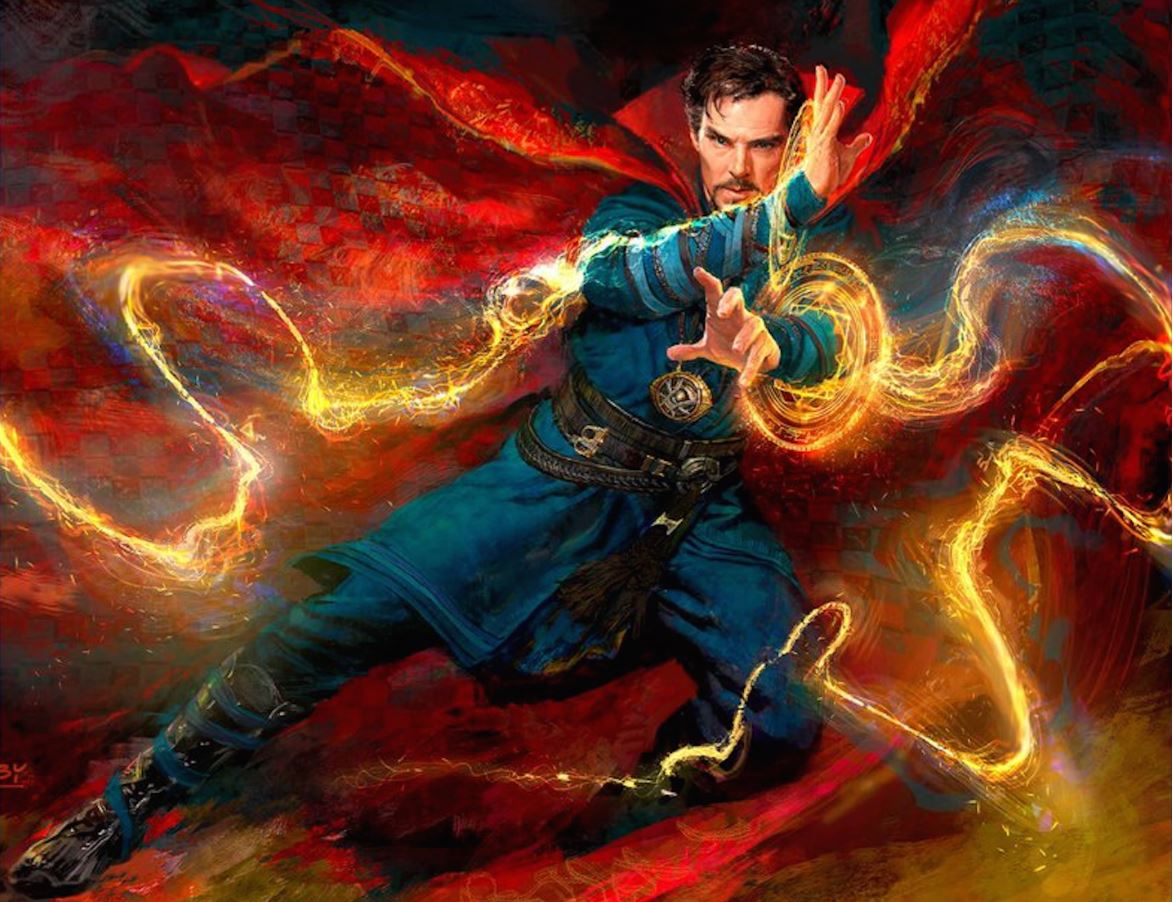 Speaking with the trade, Benedict Cumberbatch explained how Doctor Strange's somewhat caustic personality is comparable to Sherlock Homes, a character he portrayed – quite famously – on BBC's hit series, Sherlock.

"These two men are intelligent," said Cumberbatch. "Stephen Strange is a lover, he's a materialist, he's arrogant, but he's got a great sense of humor. There are smatterings of the same colors that Sherlock has, but he's not on the spectrum."
So, ready for Doctor Strange to hold aloft the Eye of Agamotto and, through intense, poorly lit hours of incantation, remove all fat from chocolate and all high fructose corn syrup from whole wheat bread? Sound off!
Oh, and let us know what you think about the forthcoming film.
Directed by Scott Derrickson with a screenplay by C. Robert Cargill, Thomas Dean Donnelly, Joshua Oppenheimer and Jon Spaihts, Doctor Strange debuts November 4th, 2016 and stars Benedict Cumberbatch, Chiwetel Ejiofor, Rachel McAdams, Tilda Swinton, Mads Mikkelsen and Scott Adkins.