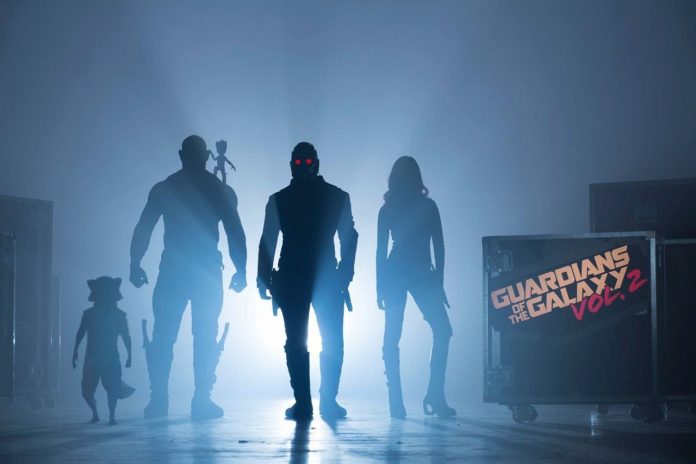 The four-day madness that is the San Diego Comic Con is only a week away, so before your online news feed gets filled with everything to do with 'fanTABulous' geekery, here's just a quick run-through of what's in store for you at San Diego Comic-Con 2016.
The DC geek galore that is the CW will feature sneak peeks at Warner Bros.' joint venture shows The Flash, Arrow, Supergirl, and Legends of Tomorrow. There's a rumored four-show crossover, too. What a wonderful time to be alive!

The CW reigns supreme!

Gotham Season 3 will also be featured, as well as the second season of Lucifer, which, I have to admit, started intriguing me towards the latter episodes despite my initial and unabashed hatred for the pilot. Here's hoping we get to see more of the Lilim or even Demiurgos in the next season.
If you've had enough of these caped superheroes and want something else for a change, you'll get a taste of the DC sitcom Powerless, which focuses on the lives of ordinary citizens living in a hilarious world where superheroes fly around like it ain't no thang.
Another graphic novel comes to life with Neil Gaiman's American Gods, which will be run by Bryan Fuller and will hit our TV screens in 2017.
Archie fans will be delighted to know that the show Riverdale will feature Archie, Betty, Veronica, and Jughead but with Dawson's Creek-y elements geared towards the youth.
Among the high-profile guest panels and exclusive screenings of SDCC is, of course, Marvel's Hall H presentation. We're pretty sure they've got tons of surprises up their sleeves that'll elicit hysterical screams from the die-hard audience, but one of the confirmed appearances is Chris Pratt and director James Gunn for Guardians of the Galaxy 2.

We're friendly in real life, too!

DC fanatics will definitely get a heart-stopping treat with the world-premiere screening of the dark and psychologically damaging animated adaptation of Alan Moore's The Killing Joke.
Speaking of psychopaths, Warner Bros. will be parading Suicide Squad around, as well as Gal Gadot's Wonder Woman and an early look at The Lego Batman Movie (which will probably single-handedly steal the whole SDCC show).

Mmmmm. Lobster Thermidor.

Disney won't be overshadowed by Warners though, as the studio's latest princess story Moana will give Disney fans some delightful footage from the "Moana: Art of Story" panel.

Stunning landscapes!

Obviously, SDCC wouldn't be complete without the much-awaited SDCC Exclusives from our beloved toy-makers. Despite knowing that this list will torment me forever, here's a short compilation of some of the great finds you can score at the event:

Saga: Alana + Marco 2-Pack from Skybound (anything Saga-related is a must-have)

NEED THIS!

Metallic Batmobile and Batman from Funko and Toy Tokyo (anything Adam West-related is a must-have, too).

I will kill for this!

Mighty Morphin' POWER RANGERS™ Legacy Communicator from Bandai™ (my very own communicator are you effing kidding me??).

I WILL KILL AGAIN FOR THIS!

Cartoon Network TITANS: 4.5″ Finn (I'll be having an adventure time indeed, thanks very much).

I will sabotage a nuclear reactor for this!

"Mad Love" Harley Quinn Gem Edition Statue from Diamond Select (now that's how you make Harley!)


I will sacrifice a bushel of first-born for this!

Gold Sonic/Hello Kitty Plush (Sonic + Hello Kitty = SOLD)


I will eat McDonalds 13 straight weeks for this!

DC Super Hero Girls Katana Action Doll by Mattel (because who says girls can't have fun, too?)

I will braid the hair of a Stench Troll for this!

Kidrobot Exclusive Triceraton (could we possibly see him in the next film, please?)

I would listen to Taylor Swift and genuinely like it for this!

LEGO Hydra Captain America Figure (because Hydra Cap deserves some love, too).

I would eat a live boar for this!
What are you looking forward to the most for SDCC? Are you ready to see shaky phone-cam footage online of upcoming films that are supposedly not meant for the public eye just yet?
Are you even getting enough sleep while dying of anticipation night after night until the event arrives? Let us know your thoughts in the comments below!