To celebrate the digital release of Age of Ultron, Marvel has released this Thanos teaser by showing off the Mad Titan with an assembled Infinity Gauntlet! Check out the image below! Josh Brolin will be the person lending his voice and motion-captured likeness to this epic villain that will truly challenge our beloved assembled heroes from Marvel! They should be all right, though…they have Hawkeye!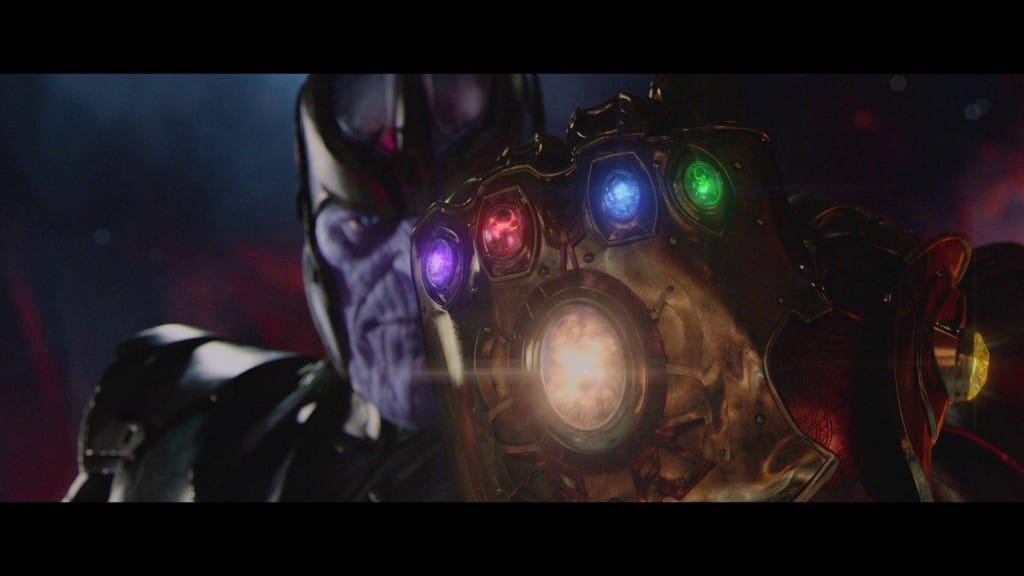 We've already seen him in other places; we saw him in Avengers, Guardians of the Galaxy, and Age of Ultron but this gives off a high resolution impression! Are you super excited about Marvel's upcoming Infinity War? Part One kicks off May 2018 while Part Two starts the following May. We've seen the foreshadowing of his appearance in Age of Ultron during Tony Stark's hallucination, and people who have read the comics know how things go (to a degree), but one thing is for certain: the Avengers will have their work cut out for them if this Thanos teaser has any meaning!
Infinity War will be directed by the Russo Brothers (of Winter Soldier fame) and stars Robert Downey Junior, Chris Evans, Scarlett Johansson, Chris Hemsworth, Mark Ruffalo, Jeremy Renner, Don Cheadle, Elizabeth Olsen, Josh Brolin (the star of our Thanos teaser), Paul Bettany, and tons more!