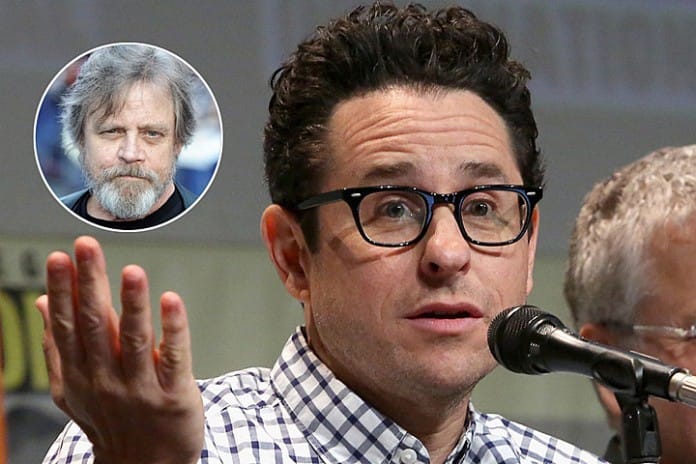 I feel a great disturbance in The Force, as if Mark Hamill showed up to the set and then was suddenly silenced. Other than the leaked photo of Mark dressed up as Luke Skywalker on the set of Star Wars: The Force Awakens, and the 2 seconds he spent petting R2-D2 with a robotic hand during a previous trailer, there's been very little Luke. These observations (or lack thereof) are forcing us to ask the question: Where is Luke? We've been calling his name from the highest sand dunes of Tatooine, from the tallest trees of Endor and from the massive, crystalline peaks of Hoth…but still no Luke.

Many have been questioning the size of his role in the upcoming film, but most should know that J.J. Abrams would not keep a character as big as Luke out of a main role in the film. In fact, he has stated that it has been "no accident" that Luke has been absent from all of the Star Wars marketing materials. When asked what that means he stated, "I can't wait for you to find out the answer."
There are many theories that might explain Luke's miniscule appearance in trailers and his complete absence on promotional posters, but the one that makes the most sense is that Disney just wants to keep fans in the dark; it is both a great marketing and sales decision in order to drive fans to the box office. Obviously it's working, considering Star Wars: The Force Awakens ticket sales crashed the internet for an entire night as well as blew the IMAX pre-sale ticket record out of the water. What do you think? Will Luke play as big a role as everyone thinks he will? We will most certainly see.
Of course, if he's Kylo Ren, we already know how much screen time he'll be getting (insert winking emoticon here).