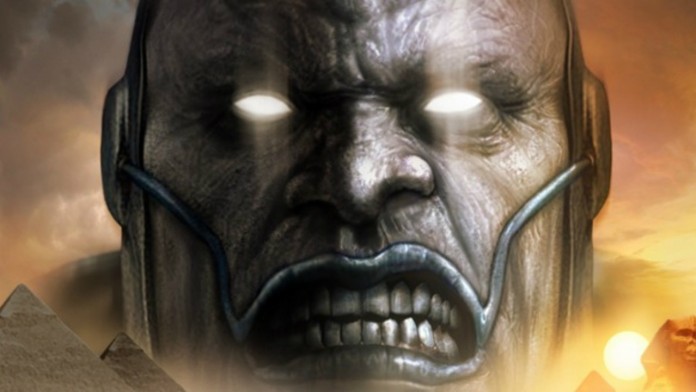 Okay, if you read X-Men comics back in the 1980s, specifically X-Factor, then you already know how powerful Apocalypse is. Not only is he capable of kicking a copious collective of 'X-asses', his presence usually threatens the existence of ALL HUMANITY! He's insanely powerful AND he has a lot of help in the form of his trusted acolytes, the Four Horseman. Yep, he either based his closely kept allies on the Biblical premise, or created the premise from which the Biblical premise was based. He's been around a while, so the latter theory isn't too far-fetched.
Anyway, the live-action iteration of Apocalypse graces the silver screen on 5/27/2016 when X-Men: Apocalypse 'storms' theaters with some mutant-fueled, Old Testament retribution!
Recently, X-Men: Apocalypse writer/producer Simon Kinberg spoke with our friends at Empire Magazine, explaining how the ancient, eponymous villain helps separate Apocalypse from past X-Men films.
"This one does some things that the franchise hasn't really done on film," Kinberg says. "You have a character called Apocalypse, who wants to do a different kind of damage than X-Men movie ever has. It's the first time we've had a villain in an X-Men movie who could compete in terms of physical power and presence with Magneto. It's an interesting dynamic to create."
And there you have it.
X-Men: Apocalypse debuts May 27th, 2016, starring a very angry Apocalypse, his equally angry Four Horseman (Storm, Psylocke, Angel/Archangel and Magneto) Cyclops, Jean Grey, Professor X, Nightcrawler…and whoever else Charlie can convince to charge blindly at the world's first mutant!