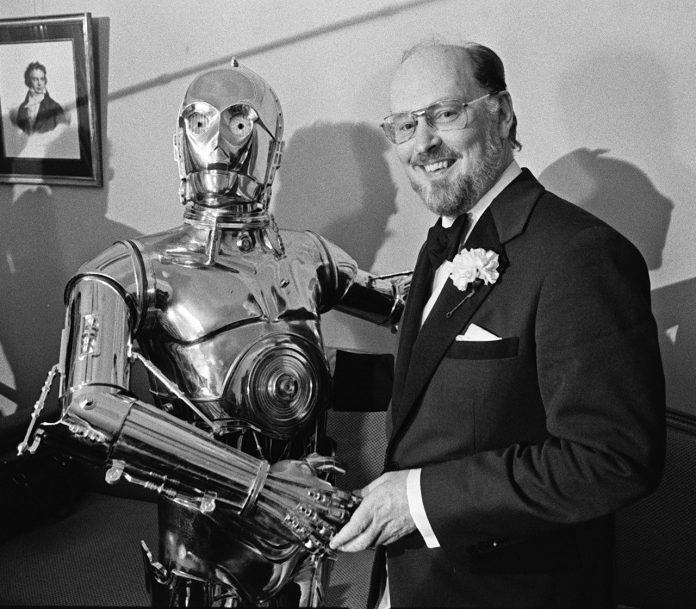 His is the soundtrack of cinema; a man who has crafted music for some of the biggest franchises in the history of film. Yet it appears like John Williams is just getting started. "Steven (Spielberg) expects me to work until I'm 100." That's what Williams told Variety, prior to Williams receiving a Life Achievement Award from the American Film Institute. If anyone deserves that award, it's the legendary John Williams.
Close your eyes and think of your favorite movie theme; there's a chance that Williams is the man who composed it. Indiana Jones, Harry Potter, Jurassic Park, Jaws (basically every Steven Spielberg movie), Superman, and every Star Wars movie to date; these are just examples of his impressive, string-laden, melodically beguiling credits. His 50 Academy Award nominations are second only to Walt Disney, and his five wins make him one of the "winningest" individuals in Oscar history.
"There's not one person who hasn't heard this man's work, who hasn't felt alive because of it. That's the ultimate impact of an artist." AFI President-CEO Bob Gazzale hits the nail on the head with that statement. "This man's gifts echo, quite literally, through all of us, around the world and across generations."
While it's hard to pick a particular score that stands above the rest, it's hard not to pick Star Wars as his consummate work. All seven episodes begin the same way, with the Star Wars title followed by a boisterous horn section. It's hard to imagine anyone else leading the orchestra, but there's a good reason why Williams isn't going to turn over the baton just yet.
"I told Kathy Kennedy I'm happy to do it, but the real reason is, I didn't want anybody else writing music for Daisy Ridley."
That has to make Daisy feel like the luckiest person in the galaxy. Anyone can write a poem for a person, but to get your own music written by one of the greatest composers of all time? That's a completely different honor. Sure, there's a bit of humor in Williams' remarks, but after 40 years of involvement with the Star Wars franchise (including creating the music behind every character), he definitely has an investment in these characters.
As for Williams, despite being a young 84-years-old, he's not calling it quits yet. His latest efforts can be heard in Spielberg's upcoming film, The BFG, before he teams up with the director again for next year's Ready Player One. Once that's wrapped up, it's back to a galaxy far, far away to begin working on Star Wars Episode VIII.
"I could use a little break," Williams joked. While that's true, the movies just wouldn't sound the same without him.