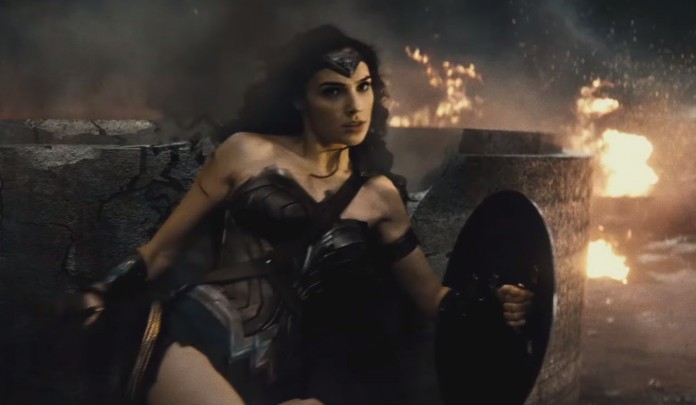 In a recent interview with FilmInk, Zack Snyder was specifically quizzed on DC Comics' Warrior-Princess, Wonder Woman! Sure, we've heard tons and tons about the titular characters in Batman V Superman, but what of our dear Ambassador of Paradise Island? How does the character interact with Batman and Superman? How hard was it to find an actress to play the iconic role? Is he excited to have Wonder Woman in Dawn of Justice? Well, let's start with that last one! When asked about his level of enthusiasm for Wonder Woman, Snyder replied, "It's an amazing opportunity to have Wonder Woman in the film. We haven't had a female superhero of that magnitude, and it's an amazing opportunity for the world to get behind an amazing, powerful female character. I'm happy that we have the opportunity to do that. Half of my movies have female leads…maybe that's because I have so many strong women in my life. I'm not in the least surprised by a strong female superhero. I'm shocked that it hasn't happened sooner. By the way, I highly recommend Jill Lepore's book, The Secret History Of Wonder Woman, if you haven't read it; it's amazing, and truly epic."
What about in pre-production, was it hard to find an actress that 'fit the bill', as it were? Of course we've seen how some people reacted to Gal Gadot's casting, but in response Snyder stated, "We tested a bunch of actresses, as you can imagine. But the thing with Gal is that she's strong, she's beautiful, and she's a kind person, which is interesting, but fierce at the same time. It's that combination of being fierce but kind at the same time that we were looking for. She can get serious, but she's amazingly fun to be around. And by the way, she really held her own with Ben in the screen test. Ben was like, 'Whoa, that girl is something else!' That was a good sign, because Ben is very tough in the scene, and he's big and commanding. Anytime that you're doing a test like that and you're looking at the other person, you're thinking, 'Okay, that's good stuff.' That was part of the process, and over time as we got to know Gal, we found out how amazing she is." Well, that certainly sounds reassuring!
Finally, within the context of the trailer, we see Batman and Superman try to figure out who Wonder Woman is and Zack laughed, "The 'Is she with you?' joke at the end of the trailer? You have to see the movie, because it gears into the drama of what's happening, and if you see it in the context of the film, it completely makes sense that the two of them were trying to figure out who she is…"
We don't know about you, but we can't wait till March 25th!