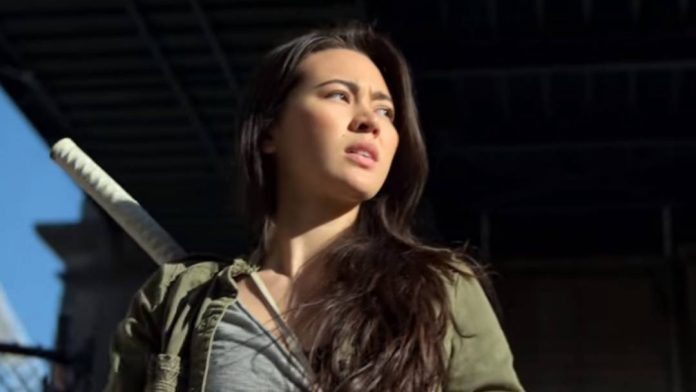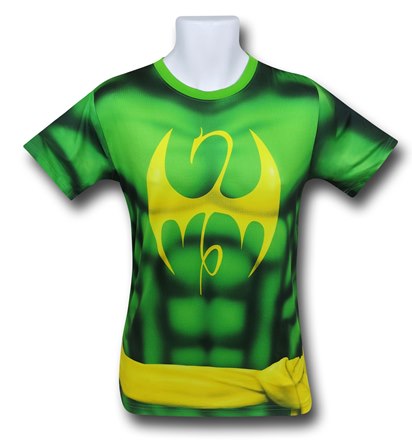 The characters just keep coming and coming. This week, The Defenders official Twitter page has consistently churned out promo videos focusing on characters starring in the forthcoming superhero crossover. Today's addition? Iron Fist's own Colleen Wing. Iron Fist may not be out yet, but we at least we know Jessica Henwick will be reprising her role as the martial arts master when The Defenders hits Netflix.
For @MarvelIronFist's @Jhenwick, this fight is just beginning. #Defenders pic.twitter.com/QpwzFsvdvf

— The Defenders (@TheDefenders) November 3, 2016
Colleen Wing may not have superpowers, but she's a master swordsman.
A small Easter egg was shown towards the end of Luke Cage hinting at Wing's involvement in the TV MCU. Claire Temple was seen taking a tab from the Self-Defense and Martial Arts Training Classes with Colleen Wing flyer – thus making Claire even more badass.
In the comics, Colleen and Misty Knight form a friendship after Misty saves her. With Claire showing an interest in martial arts, Misty familiar with throwing a punch, and Trish Walker's krav maga skills, maybe we can have a team of kick-ass ladies outside of The Defenders group.
The Defenders debuts on Netflix in 2017, starring Charlie Cox as Daredevil, Krysten Ritter as Jessica Jones, Finn Jones as Iron Fist, Mike Colter as Luke Cage, Jon Bernthal as The Punisher, Rosario Dawson as Claire Temple, Deborah Ann Woll as Karen Page, Simone Missick as the absolutely stunning in EVERY WAY Misty Knight, Scott Glenn as the returning, cantankerous Stick, Elden Henson as Foggy Nelson, and Sigourney Weaver as….the villain.