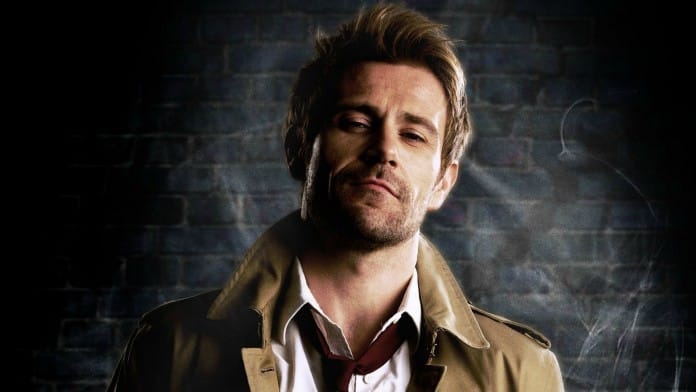 Ever since the cult classic show 'Constantine' was canceled, fans have clamored for the return of spot-on John Constantine actor, Matt Ryan, to come back. Luckily for us, Arrow producer Wendy Mericle spilled the beans that Matt Ryan will appear in at least one episode of the 4th season of Arrow. Hooray!
How does the smooth talking magician from across the pond fit into this world? Apparently it has something to do with the return of Sara Lance! "It was born more out of the storyline for Sara Lance. We needed someone to come in and help bring her back. He felt like the most exciting possibility and we're just thrilled to get him. He brings such a different element to the show." When asked if Matt Ryan would be playing the same version of the character from the ABC show Wendy stated, "Absolutely. He is coming in fully as who he was on the show. We're getting wardrobe. We're very excited to have him. He's a tremendous actor. It's so cool to have that cross-pollination. We are very lucky and DC was very generous letting us have him."
One could say that this opens up even further opportunities for Constantine to appear on another show from the CW, 'Legends of Tomorrow' which is slated to have a revolving cast of heroes and villains from DC Comics. Are you excited to see Constantine on the small screen once again?