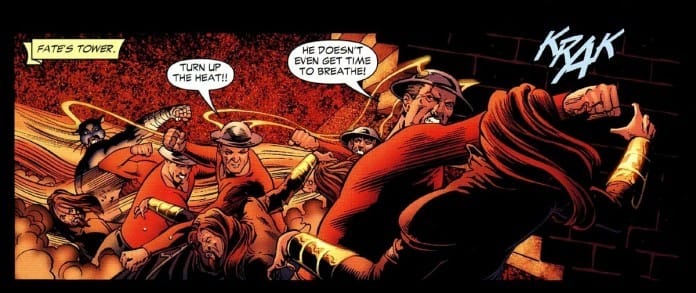 Actor Teddy Sears (Masters of Sex, A Single Man) is set to play Jay Garrick, the Golden Age Flash, in Season 2 of the hit CW show, The Flash! That's right, folks, universes are indeed colliding (been DYING to type that phrase onto a forum viewed by people other than my immediate family)! Whew. Okay, I'm finding my balance now…
While news of the Flash traversing/exploring the Multiverse during Season 2 isn't necessarily novel, news of the character initiating Flash's said traversing/exploring, Jay Garrick, certainly is. What makes his introduction so darn special? AHEM (throat-clearing implies the impending dispensing of important information):
Firstly, the TV series seems to be extrapolating and utilizing key elements from the original DC Comic Book story (found in The Flash # 123, published in 1961) detailing the first meeting between Barry Allen and Jay Garrick.
Secondly, this particular story introduces the concept of the Multiverse, a theory that posits the existence of multiple universes occupying the same space, but separated into dimensional pockets (potentially stacked on top of each other) and accessible through varying, vibrational frequencies…or something like that. Each universe contains its own unique galaxies, stars, planets, and in some cases, its very own iteration of our planet Earth. It's in this original storyline where our Flash, Barry Allen, and Jay Garrick, also the Flash and hailing from an Earth designated, "Earth 2," cross through volatile dimensional membranes and say, "Hello, Flash," for the very first time.
Like adding crushed chocolate chip cookies to a double-chocolate ice cream cake, the CW went and raised the bar by not only granting us a look at Jay Garrick in costume, but presenting it in a way that pays homage to the classic Flash Comic Book. Now, how about we take that gander I promised you…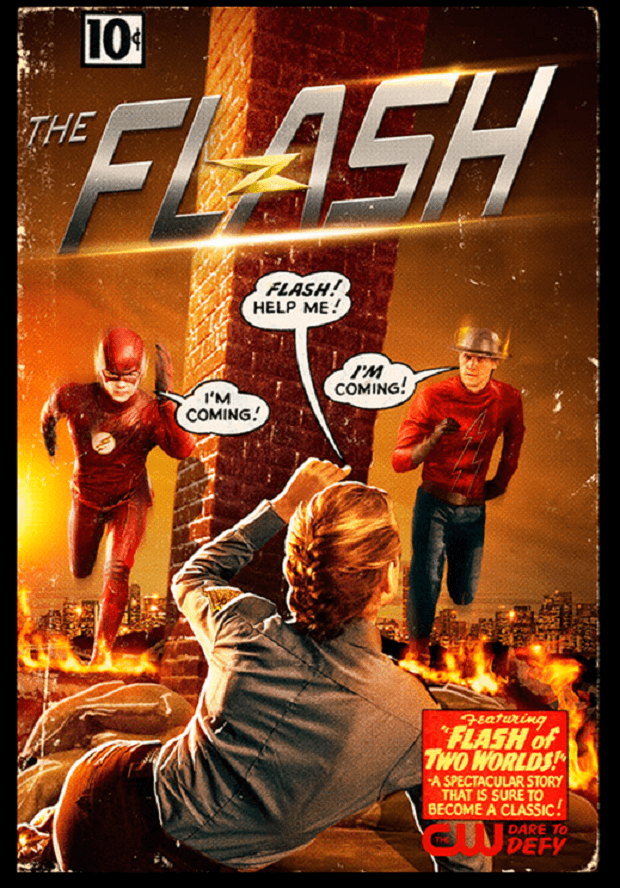 Neato, right? Now, how about we take a look at the original comic book I've been going on about. Let's gander….again!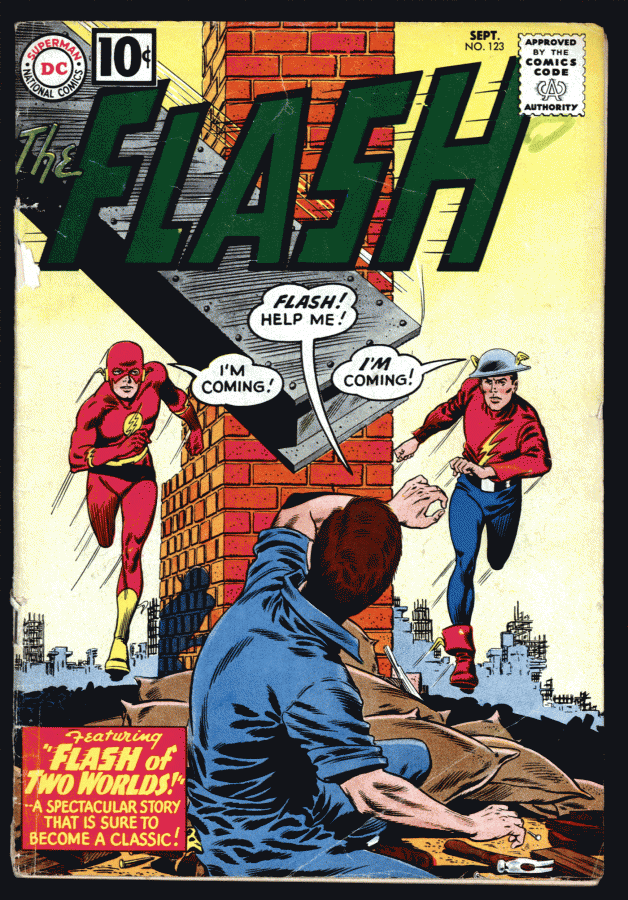 On Tuesday, October 6th, we enter the Multiverse! Prepare yourselves, and be prepared to meet your other selves! HAH! Gosh, I really hope I'm taller on Earth 2.
The Flash Season 2 debuts Tuesday, October 6, starring….WALLY WEST AS THE FLASH! FINALLY! Okay, not sure about that last part (although it's been rumored), but the date? The date is accurate.
Tiras OUT!