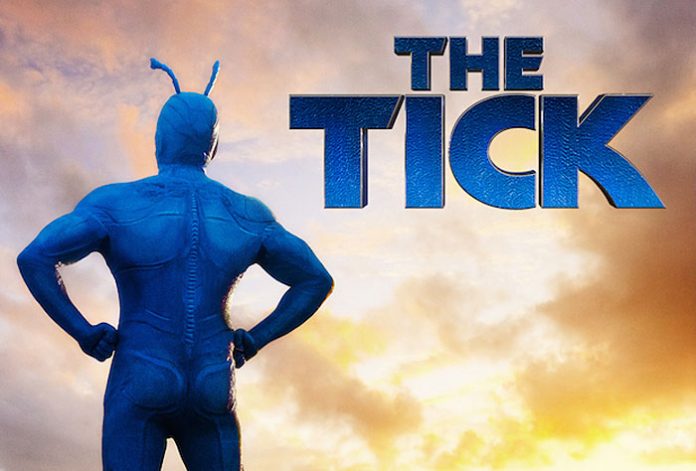 By the way, there's a new live-action TICK series coming our way thanks to Amazon video and their ever expanding library of original series! Amazon recently released some brand new information regarding the forthcoming superhero parody, including its scheduled debut date (August 19th), images from the series, and our very first look at Peter Serafinowicz as THE TICK! OBSERVE!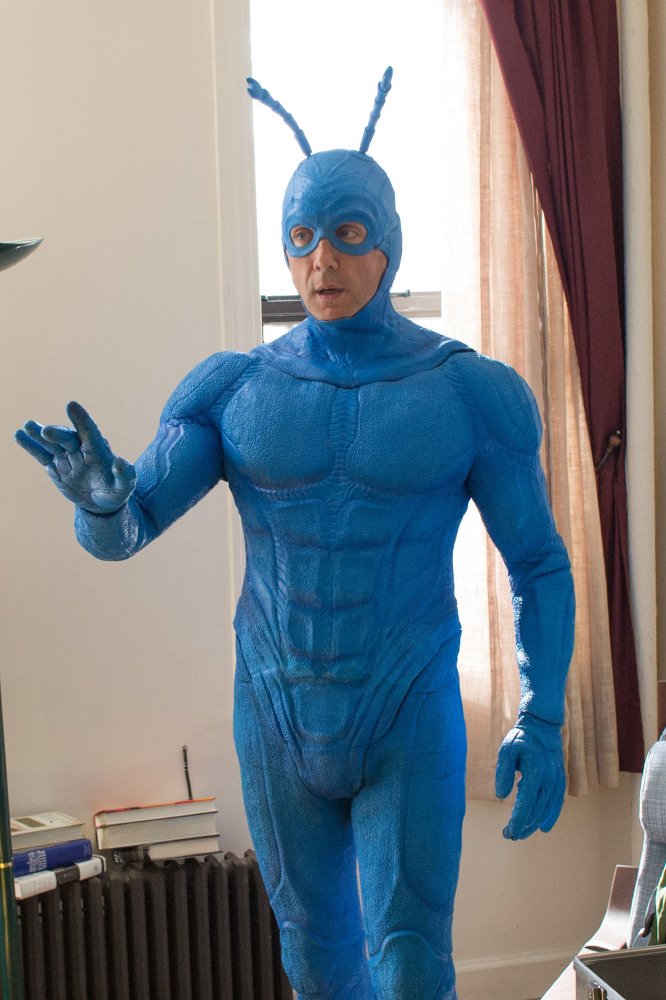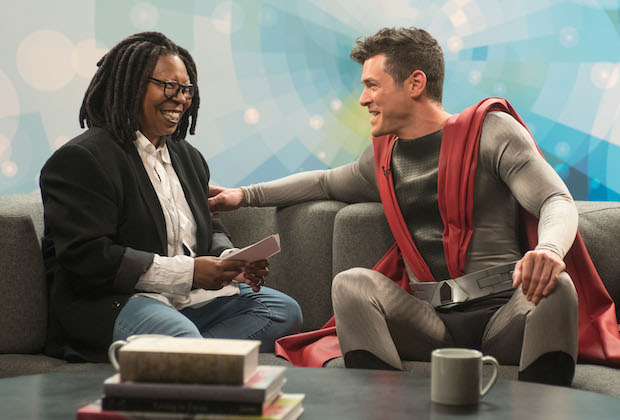 Peter Serafinowicz?? Not Patrick Warburton from FOX's short-lived, live-action series debuting in 2001 and lasting a paltry 9 episodes?? No, not Patrick Warburton. Peter Serafinowicz?? Yes, he's an actor/comedian and you've seen him in Guardians of the Galaxy, Parks and Recreation, Shaun of the Dead, and various other projects I refuse to list here since we're NOT subservient to his IMDB page. Anyway, he should be able to handle the material.
For the uninitiated, the official synopsis below should bring you up to speed.
"In a world where superheroes have been real for decades, an underdog accountant with zero powers comes to realize his city is owned by a global super-villain long-thought dead. As he struggles to uncover this conspiracy, he falls in league with a strange blue superhero.
The Tick stars Peter Serafinowicz (Guardians of the Galaxy), Griffin Newman (Vinyl), Jackie Earle Haley (Watchmen), Valorie Curry (House of Lies), Yara Martinez (Jane the Virgin) and Brendan Hines (Scorpion). The Tick is executive produced by Ben Edlund (Supernatural), Barry Josephson (Bones) and Barry Sonnenfeld (A Series of Unfortunate Events), directed by Wally Pfister (The Dark Knight), and written by Edlund. The Tick is a co-production with Sony Pictures Television."